Access your computers from anywhere, with RemotePC from IDrive! Get 95% off now...
With RemotePC from IDrive, you can access your PC or Mac from another computer or mobile device with ease. If you'll be travelling for the holidays, this is a must-have!
This is the best (and most affordable) remote access service. Don't take my word for it, PC Magazine recently gave RemotePC 4 Stars! Along with an EXCELLENT Rating, they noted "RemotePC is effortless, with a simple interface and learning curve, and fast performance."
All you need to do is install the RemotePC application on both ends for secure remote access. You can access even your logged off and locked computers.
Compared with other products like GoToMyPC, LogMeIn and TeamViewer, RemotePC is an effective, low-cost app that you should seriously consider if you need remote access capabilities.
RemotePC is cross-platform compatible. That means you can easily access your Windows PC from a Mac computer, or vice versa. You can also access and control your computer with a smartphone or tablet, using RemotePC apps for iPhone, iPad and Android.
RemotePC helps you to...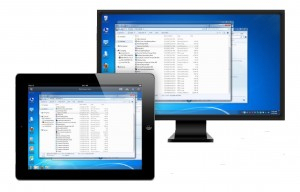 Connect - You can stay connected with your home or office computer, without actually being there. Access your PC or Mac, from any device, anytime, anywhere!


Control - Manage your files, transfer data, print documents or listen to audio files remotely.


Collaborate - Invite an associate to temporarily access your computer to work on presentations or documents.


Scale up - Add up to 10 remote computers to your plan, based on your needs.
RemotePC requires no technical skills, and gets you started in just minutes. Check out these awesome features of RemotePC:
Remote Access - Easily configure your computer for secure access from another computer or mobile device.


File Transfer - Transfer files between your computers with drag and drop ease.


Chat - Send and receive chat messages between your computers.


Remote Printing - Print documents and images from a remote computer.


Play Sound Remotely - Listen to audio files from the remote computer on your local computer.


Invite To Collaborate - Ask a friend or associate to connect to your computer, to work on a presentation or help you troubleshoot.


Record Remote Sessions - Record and save remote sessions easily at your desired location on the local computer.


Multi-screen Support - Switch between monitors on the remote computer.


Get Help - 24/7 live support for any questions you may have.


Get one year of RemotePC (on up to 10 computers) for only $3.48.
That's not a misprint... you pay only $3.48 for ONE FULL YEAR of remote access. Competing products charge more than that for one MONTH of service!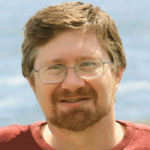 Compared with other remote-access products, RemotePC costs less and keeps things simpler. I use RemotePC to access my home and office computer while traveling, and it's so convenient. I can use my laptop, my smartphone or even a friend's computer to remotely login to my desktop PC at home. That gives me access to files, as well as all my browser bookmarks. And more importantly, it ensures that my online activity is encrypted when I'm using public wifi or hotel internet service.

Rest assured I've tested this product, I use it myself, and can recommend it without hesitation. I'm confident you'll love RemotePC.
Don't miss this limited-time offer. Act now and start enjoying the convenience of access to your home or office computers from anywhere, with RemotePC from IDrive!


Get one year of RemotePC (on up to 10 computers) for only $3.48.
---

In the spirit of full disclosure, I have purchased my own copy of RemotePC, and I only recommend reputable products that I use and love myself. You will not pay more when buying through this offer. In fact, you'll be getting a deep discount that's not available elsewhere. This page contains affiliate links, which means I may get a small commission if you decide to make a purchase. Your support helps me to continue publishing free, high-quality information on my website.