Earth to Peter Steinfeld...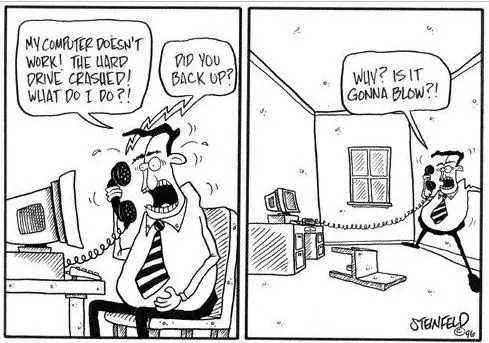 Peter Steinfeld is (was?) a clever and humorous cartoonist who was well-known in the 1990's for his spoofs and jabs at computer-related topics.

But he seems to have disappeared from the Internet. I've tried to contact him about licensing his cartoons, but his websites are defunct.

Maybe he's happy to live in anonymity. Maybe he was hit by a bus ten years ago. Or maybe he's busy doing other things.

In any case... if you ever see this page, Peter, drop me a line. At the very least, I'd like to say thanks!

-- Bob
. .
---
---