Net Neutrality - Why Should You Care?
| | |
| --- | --- |
| On January 14, 2014, a U.S. federal appeals court struck down the FCC's Net Neutrality directive. The essence of Net Neutrality is that Internet service providers should not be allowed to speed up, slow down or block certain types of Internet traffic. That sounds commendable, so why did the Court say no? Let's take a deeper look... | |
What Does Net Neutrality Really Mean?
Net Neutrality is a sticky issue. It seems that most of what you see written about it comes from partisan viewpoints, with dire predictions of the future of the Internet emanating from both sides. I've not seen much about Net Neutrality that presented arguments by both sides. I'll try here to give equal time, and let you decide.
The U.S. District Court of Appeals recently ruled against the FCC's Net Neutrality rules, on the grounds that the FCC lacked authority to impose them. Some argue that this gives Internet Service Providers (ISPs) the power to control what you can access online, and to make backroom deals with powerful content providers that will make it impossible for smaller companies to compete.
Others claim it's a victory for free enterprise, which should not be overly burdened by government regulation; and that Internet companies should be free to manage the flow of traffic through their networks in a way that benefits both them and their customers.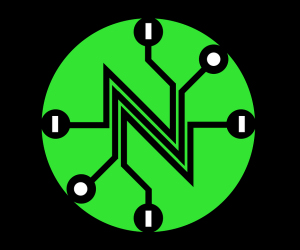 The Argument For Net Neutrality
Those in favor of Net Neutrality claim that because of the court striking it down, ISPs are now free to regulate what Internet content you can access via their networks and, from another perspective, whether you can even contact their customers. They can make your competitors' websites and file downloads faster than yours, so that customers will desert you.
They could even make video of the Giants football games stream smoothly while the 49ers' games jerk and skip. You might be banned from using Skype to make free phone calls, or forced to pay extra if you use Netflix.
Large corporations, they claim, will control what search results you see, and the order in which they appear. Your email may be delivered in milliseconds or hours, depending on what "premium" service you choose to buy. Online services will be better and faster for business users than they are for consumers who don't pay for the Internet's full capabilities.
Money will determine who gets preferential treatment, for the most part. Whoever wants their content delivered quickly and without limit will pay, and whoever can't or won't pay will have content delivered slowly and subject to monthly data caps. Startups, small businesses, non-profits, and amateur bloggers will suffer; many will simply disappear to the majority of Internet users. The public Internet will become a private cash cow for the likes of Comcast, Verizon, and AT&T.
The Other Side of the Argument
The appeals court ruled, correctly, that the FCC does not have statutory authority (power granted by Congress through law) to enforce Net Neutrality. Congress can grant the required authority to the FCC by passing a new law. The question every member of Congress is asking is, "Why should we?"
This whole Net Neutrality kerfuffle happened because the FCC accused Comcast of throttling (slowing down) BitTorrent traffic. If that was true, who could blame Comcast for doing so? Most BitTorrent traffic is illegal downloading of huge files that contain copyrighted movies and music. And when lots of people on a network are downloading huge files, it can create problems for the average user who just wants to read email, browse the Web, or tell everyone on Facebook what they had for lunch.
And based on this claim of throttling, the FCC made the assertion that Internet Service Providers "might" try to do things like blocking or slowing competing services, charging consumers more to access certain types of content, or making shady alliances with content providers that would make it hard for smaller companies to compete.
The FCC worries that an ISP offering Internet, phone, and digital TV could say "No Netflix or Hulu for you. Buy all your movies and TV shows from us." Or that they might block or throttle services like Vonage, to make their own VoIP phone service more attractive. But as far as I know, none of these things were (or are) actually happening. It's doubtful that the ISPs even have sufficient clout in the marketplace to do these things. If they did, they'd probably be sued for anti-trust violations. And can you imagine the backlash from consumers, if, for example, Verizon blocked customers from accessing Hulu or using Skype?
Further, the FCC's proposed ban on treating some kinds of data differently than others could actually be a negative for consumers. There are advantages to prioritizing some types of data. I think, for example, that it's reasonable to make sure that VoIP (Internet phone) traffic takes priority over downloading email, so voice quality is good. And that users who want to download pirated movies should either get lower priority, or pay more for faster service.
Others argue that the court failed to address something more important. One of the judges in this recent case opined that the hotly contested Section 706 of the Communications Act, as currently interpreted by the FCC, gives "virtually unlimited power to regulate the Internet," and would eliminate the restraining power the Congress currently has over the FCC.
After witnessing recent abuses of power by the IRS and NSA, do we want to give another government agency unchecked power to regulate something as important as the Internet? Can we trust politically appointed bureaucrats to do the right thing, when it comes to regulating Internet business models, consumer price controls, and content? Can we even assume they possess the technical savvy to understand the possible unintended consequences of their actions?
What Can You Do?
I think it's reasonable to make sure that the FCC has the power to block any actual abuses of market power, when it comes to the behavior of Internet service and content providers. This can be done either through limited regulatory powers (with Congressional oversight) or by the application of anti-trust principles.
You, and I, and everyone who cares about the Internet, are the only thing besides money can sway Congress. The ISPs have money; we have votes. Urge your representatives in the House and Senate to pass legislation that gives the FCC the power they need to prevent abuses by service providers. But demand that they consider the possible unintended consequences, and consult with unbiased technical experts before doing so.
Do you have something to say about Net Neutrality? Post your comment or question below...
Ask Your Computer or Internet Question



(Enter your question in the box above.)

---

---

| | |
| --- | --- |
| | Check out other articles in this category: |

| | |
| --- | --- |
| | Link to this article from your site or blog. Just copy and paste from this box: |
This article was posted by Bob Rankin on 27 Jan 2014
---
---
---
There's more reader feedback... See all 34 comments for this article.
Post your Comments, Questions or Suggestions
---
Article information: AskBobRankin -- Net Neutrality - Why Should You Care? (Posted: 27 Jan 2014)
Source: https://askbobrankin.com/net_neutrality_why_should_you_care.html
Copyright © 2005 - Bob Rankin - All Rights Reserved