Should You Care About Net Neutrality?
| | |
| --- | --- |
| Several readers have contacted me for my take on the Net Neutrality debate, which is currently being considered by the Federal Communications Commission. I've read opinions both in favor of, and in opposition to, the repeal of Net Neutrality rules. Some of them made good arguments for their side, and some of them sounded unbalanced, or overblown. But a friend of mine has written an opinion on Net Neutrality that is thoughtful and deserves your consideration. Please read on... | |
We The People Must Save Net Neutrality
Hi, my name is David Hakala. The elder geeks among you may remember me from the pages of Boardwatch Magazine, where I held the thankless title of "Editor At Fault." I had the pleasant, easy job of "editing" Bob Rankin's articles, and gratefully signing vouchers for his meager paychecks. It's been a privilege to be his friend for nearly 25 years. I thank Bob for this opportunity to address my fellow Netizens on a matter of supreme importance: the threat to the Internet's freedom to serve each of us.
I have watched the Internet grow much like a human being, from a hidden embryo of mysterious potential into a strong, vital giant that has changed the entire world, for better and for worse. Of all the things that have made the Internet great, its freedom has always been most potent.
Regulation and monopolistic power have been kept at bay, for the most part, often with the ferocious defense of Internet users like you. New ideas, technologies, and business plans blossom online like the wildflowers that carpet alpine meadows each Spring. Many have withered and died, but many others have become household words upon which millions depend for their communications, entertainment, education, work, and literally life-saving goods or services.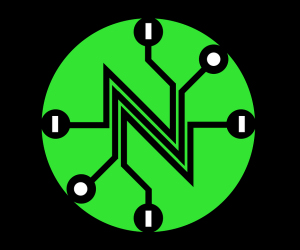 The Internet's freedom is under attack right now, by the very people who are charged by law to preserve and protect it. Ajit Pai, Chairman of the Federal Communications Commission, and his Republican cronies are dead set on enacting his Orwellian-named "Restoring Internet Freedom" order, which would roll back an Obama-era rule that declared ISPs to be "public utilities" subject to strict "common carrier" regulation.
What that mean, in essence, is that an ISP cannot refuse to carry Internet traffic from any source that is operating within the law, and it cannot give any services (including its own) faster transmission of their data to and from end users. An ISP that sells access to on-demand movies, for instance, cannot block or slow down Netflix to gain competitive advantage, and it cannot accept bribes from Hulu to get faster, better-quality streaming service than its competitors. This is the principle known as "Net Neutrality," the notion that ISPs may not manipulate Internet traffic to their advantage.
Should Internet Service Providers Be Regulated Like Public Utilties?
The "common carrier" principle is not an unusual, burdensome regulation. Your electric utility cannot refuse or limit juice to a solar energy competitor, nor can a water utility refuse H20 to a water conservation developer. It's just common sense that a monopoly - which most ISPs are, in their respective markets - should not be allowed to shut out or hinder potential competitors.
But Pai's proposed order would throw Net Neutrality out the window. The FCC - that's the Federal COMMUNICATIONS Commission - would wash its hands of regulating monopolistic COMMUNICATIONS companies! Instead, the order would transfer responsiblity for protecting Internet users to the Federal Trade Commission, which lacks the technical expertise and raw manpower to handle complaints about ISPs.

If you think that ISPs won't manipulate the Internet to their profit and our loss, please look at the evidence; they already have, multiple times, in sneaky and outrageous ways. North Carolina ISP Madison River Communications blocked VoiP service provider Vonage. Comcast blocked peer-to-peer file sharing services, without regard to the legality of said services. Canadian ISP Telus blocked access to a site that supported a labor strike against the company, in such a ham-fisted manner that it also blocked 766 totally unrelated sites. AT&T forced Apple to block Skype, blocked Google Voice, disabled Facebook Live to force customers to use its more expensive live-streaming app, and much more. The list of ISPs' anti-competitive incidents is long and sordid.
If Pai's order takes effect, the FCC will be left with only one weak disclosure requirement it can impose upon ISPs. If Verizon, for instance, wants to block Netflix, throttle the delivery speed of CNN, or accept bribes from companies for faster access to consumers, all it will have to do is include notice of its dirty dealings in the fine print legalese that no one can read.
Americans overwhelmingly reject Pai's assault on Internet freedom. During the public comment period on his proposed rule, a record 22 million comments were received via the FCC's site. Comments came so fast that the FCC's server could not handle the traffic. But there was something fishy about many of the comments made in support of the proposed rule.
An analysis of those comments by data analytics company Gravwell found that more than 80% of the comments were posted by bots, not human beings. Someone was stuffing the ballot box heavily with fake comments from fake people.
It is even more sinister to learn that many comments that opposed keeping the Net Neutrality rule used the names and contact information of real people who, when contacted, said they never left any such comments; the majority of these victims favored keeping the rule.
Proponents of Pai's order engaged in large-scale identity theft to corrupt the FCC's public commenting system. Of the 17.4% of comments that were deemed authentic, the overwhelming majority favored keeping the Obama-era Net Neutrality rule. By "overwhelming," I mean tens of thousands in favor, a few hundred opposed.
But Pai and his henchmen are blithely dismissing public opinion as "just opinions." The murder of Net Neutrality will happen when the FCC votes on December 14 to officially adopt Pai's disastrous rule. There is no point in telling the FCC anything. The Commission is controlled by corporate sock puppets who are bent on giving ISPs license to control what you see and do on the Internet. Only two of the five Commissioners are opposed to Pai's rule: Mignon Clyburn and Jessica Rosenworcel, both Democrats.
Commissioner Clyburn recently published a fact sheet that debunks Pai's arguments in favor of scrapping Net Neutrality. She says, "It eliminates all prohibitions against blocking and throttling (slowing down) applications by broadband providers, and enables them to engage in paid prioritization and unreasonable discrimination at the point of interconnection. It ignores thousands of consumer complaints and millions of individual comments that ask the FCC to save net neutrality and uphold the principles that all traffic should be created equal."
Congress Can Trump the FCC
Only Congress can order the FCC to keep Net Neutrality rules in place. While it's obvious that big-money donors have enormous power over our dully (sic) elected lawmakers, the bottom line is that Congresscritters want to be re-elected. That means they do listen when voters get angry enough to light a fire under them.
I urge all of you to let your representatives know how you feel about Net Neutrality. The best tool I have found for doing so is called ResistBot. It is a tool that will help you compose a letter to your Senators and/or Representatives, and send it to them via fax. The folks at Mashable.com have five more ways to call, write, and/or email your representatives.
Please, do it now. Do not let despair and cynicism keep you out of the battle to preserve Net Neutrality. This is one battle that we, the People, must win. Thanks for your attention and action.
---
The FCC will vote on this issue December 14th. I encourage you make an informed decision regarding Net Neutrality, and make your voice heard. Your thoughts on this topic are welcome. Post your comment or question below. -- Bob
 

Ask Your Computer or Internet Question



  (Enter your question in the box above.)

---

---

| | |
| --- | --- |
| | Check out other articles in this category: |

| | |
| --- | --- |
| | Link to this article from your site or blog. Just copy and paste from this box: |
This article was posted by Bob Rankin on 4 Dec 2017
---
---
---
There's more reader feedback... See all 34 comments for this article.
Post your Comments, Questions or Suggestions
---
Article information: AskBobRankin -- Should You Care About Net Neutrality? (Posted: 4 Dec 2017)
Source: https://askbobrankin.com/should_you_care_about_net_neutrality.html
Copyright © 2005 - Bob Rankin - All Rights Reserved