AVG AntiVirus is Actually Malware?
| | |
| --- | --- |
| In many dysfunctional families Dad is a hard-working alcoholic, Mom is his long-suffering enabler, and their kids are tragically scarred victims. A very similar dynamic exists in the security suite realm. AVG is the Jekyll/Hyde father, Avast is his apologizing accomplice, and users of both brands are the traumatized children. Is my metaphor too harsh? Read on, and I'll explain my reasoning... | |
Is it Fair to Call AVG Malware?
It is high time for "Avast Mom" to demand that "AVG Dad" sober up and stay sober, or to take "the kids" far from him. Here are the issues that must be addressed, but first a bit of corporate history:
AVG Technologies is a Czech Republic firm founded in 1991 by Jan Gritzbach and Tomáš Hofer. The first software licenses for AVG Antivirus were sold in 1997 in the UK and Germany; the software came to the U. S. market in 1998.
Avast, Inc., is also a Czech firm, founded in 1988 by Pavel Baudiš and Eduard Kucera. The first antivirus program written for Windows 95 was the work of an Avast employee named Ondrej Vlcek. Since then, Avast Antivirus has consistently taken top honors from several independent antivirus product testing services, and is now the number one security suite on Earth in terms of installed base.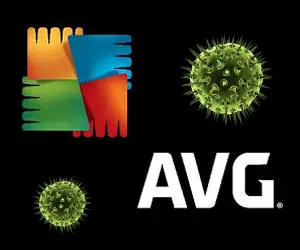 Avast acquired AVG for $1.3 billion in July, 2016; at that time, AVG Antivirus was the third most popular product of its kind. Since October, 2016, the two firms have operated as one, maintaining the two popular brand names, but slowly merging their technology bases. Avast went public in May, 2018, on the London Exchange, in an IPO that valued the company at $2.4 billion.
Both firms had their high and low moments in their long histories. In 2012, Avast fired its outsourced tech support service, iYogi, after it was caught using misleading sales tactics to persuade users to buy unnecessary services. Shortly after acquiring Piriform and its famous product, CCleaner, Avast discovered that someone had created a malicious version of CCleaner with a backdoor left open for hackers to use in invading users' systems. But Avast's missteps have been trivial compared to the drunkenly insane shenanigans of AVG.
In May, 2012, AVG Technologies issued a copyright-violation "takedown request" to YouTube which resulted in the removal of Rick Astley's "Never Gonna Give You Up" music video from YouTube. What?? Yes, you read that right; for reasons it never explained, a leading antivirus developer tried to kill the "RickRolling" meme! Fortunately (or not), YouTube quickly restored Astley's video and RickRolling rolled on.
The Toolbar Debacle
AVG's browser toolbar, AVG Secure Search, is obnoxious adware. Often bundled with unrelated software such as CD-burner PowerISO, Secure Search high-handedly changes a browser's home page to AVG's and sets its default search engine to AVG Search. The user was duped into "consenting" to these changes by a pre-checked checkbox and ambiguous text in tiny type that's in the middle of the installation process. This reads like it's straight out of the "slimy scammer playbook," but it was perpetrated by one of the best-known brands in software that protects users from exactly this sort of thing!
AVG's disingenuous defense was that a) the user consented and b) any issues must be in the installer software written by its partners, such as PowerISO. But it defies belief that a security software company would not be fully aware of how its partners are marketing its product. It is obvious that AVG was instrumental in creating the category of downloaded software known as "foistware," which uses social engineering to foist unwanted software upon users.
Following a public flogging by Zdnet correpondent Emil Protalinski, AVG behaved like alcoholic Dad when he wakes up, hung over, to a recitation of how he trashed the house ande terrorized the kids. (Hint: he blamed everyone but himself.) AVG blamed the "inconvenience" on "outdated AVG search toolbar installer screens in circulation with a number of our partners" and swore it was working feverishly to bring those partners into "compliance with AVG's updated policies."
Note that AVG had to update its policies, which should never have permitted this sort of chicanery in the first place. I still don't buy this BS; it is my firm belief that AVG was a party to the development and testing of every one of its partners' installer programs, if not the original author of the installer they all used. That makes sense; AVG's "we knew nothing about how our company's reputation was being mishandled" story makes no sense!
Close Encounters of the Unpleasant Kind
It was only a year later, in October, 2013, that I got fed up with AVG after using it for eight years and switched to Avast. I described in my article Why I Switched from AVG to Avast Antivirus how AVG was trying to trick users of the free version into moving to paid accounts, and how their own installer program was doing very strange things.
Which brings me to my latest up-close-and-unpleasant encounter with AVG... Back in July, 2018, I published [SHOWDOWN] Avast vs AVG, a comparison of the two heads of this dysfunctional household. Naturally, prior to that date I had to install AVG and take it for a test drive. I performed my usual preparation routine when I plan to install any software temporarily: I created a System Restore point before I installed AVG.
When I finished reviewing AVG, I uninstalled it and restored my PC to the state it was in before I installed AVG. So how did AVG pop up again on my PC just a couple of weeks ago? I don't know, but it did, even after a System Restore, which is supposed to act like a time machine for your hard drive.
At first, the name "AVG" seemed to be appearing in popup ads on the lower-right corner of my browser window. It was part of a "tech support" scam, I thought, and wondered why Avast had not suppressed it.
But then it became clear that the popup was originating from AVG itself. I found a Programs/AVG folder, and it was full of files related to AVG Antivirus. I could not delete those files or folders; the error message said I needed permission from "administrators." But there is only one Administrator of this machine, and that is me! Yet I could not delete folders or files from a machine over which my power is supposed to be absolute.
I found this thread in AVG.com's Support Group, in which a very annoyed AVG user was having the same problems I am having. It is dated July 14, 2017, so AVG has been pulling these aggravating tricks for at least a year.
The solution is mentioned in that thread, though it doesn't seem to have worked for my predecessor in suffering. I downloaded AVG_Remover.exe from the AVG Utilities library and ran it. Finally, all AVG files, folders, and registry keys are gone! But an AVG_Remover utility should not be necessary. The AVG software should be removable using the standard Windows "uninstall software" routine.
Time for Rehab
Avast, I hold you equally responsible for the wasted time and energy that I've endured. You own AVG; you paid $1.3 billion for it more than two years ago. You have the power of life or death over AVG. I demand that you use it to force AVG into "rehab." Or at least do something to rehabilitate your own corporate reputation.
Maybe take all AVG products off the market until they are rewritten, top to bottom, to stop messing with me and other users. Just shelve it all, and furlough any AVG staffers who remain with Avast. Tell the latter they can come back when AVG is fixed. Maybe that will get them to fix it.
Or how about this? Make a white-label version of Avast, and call it AVG. The two programs already share the same anti-virus engine, and much of the underlying tech. Think of all the savings in both development and support costs.
Car companies have done this for decades. Back in the 1980s, for example, General Motors developed the J-car series, and sold them (with subtle changes) as the Cadillac Cimarron, Buick Skyhawk, Oldsmobile Firenza, Pontiac Sunbird, and Chevrolet Cavalier.
Most consumers who bought the more expensive Cimarron didn't understand they were driving a Cavalier with leather seats, electric mirrors and a premium sound system. And if Avast plays its cards right, they can similarly expunge the stench of AVG, and most of their customers will never know the difference.
Okay, let me cool down a bit… to be clear, I'm not saying that AVG software is trying to do anything malicious to your computer, such as stealing private information, or infecting other programs with a virus payload. But if it can change your browser's home page, set your default search engine, and somehow survive an uninstall plus System Restore, then it does not deserve your trust, period.
Do you still use AVG? Your thoughts on this topic are welcome. Post your comment or question below...
 

Ask Your Computer or Internet Question



  (Enter your question in the box above.)

---

---

| | |
| --- | --- |
| | Check out other articles in this category: |

| | |
| --- | --- |
| | Link to this article from your site or blog. Just copy and paste from this box: |
This article was posted by Bob Rankin on 24 Aug 2018
---
---
---
There's more reader feedback... See all 58 comments for this article.
Post your Comments, Questions or Suggestions
---
Article information: AskBobRankin -- AVG AntiVirus is Actually Malware? (Posted: 24 Aug 2018)
Source: https://askbobrankin.com/avg_antivirus_is_actually_malware.html
Copyright © 2005 - Bob Rankin - All Rights Reserved