[AUTO] Trading Privacy for an Insurance Discount?
| | |
| --- | --- |
| Old-school car insurers are using new-fangled "connected car" technology to save drivers up to 30% on their auto insurance premiums, while making driving safer and more fun. Sounds good, right? But the devil is in the details. Read on for the scoop... | |
Gadgets That Monitor Your Driving
I recently switched auto insurance companies, and a few days later, a little "SmartRide" gadget arrived in the mail, with instructions to plug it into the ODB port under the dashboard. I wasn't expecting this, as it was not mentioned when I spoke to the agent. When I called, the agent told me that I could get a discount on my new policy if I plugged it into my car. Major auto insurers, including Progressive, StateFarm, and Allstate, are asking drivers to allow sensors to be installed in their cars that track drivers' activities. The sensors track when and how far people drive, how often they slam on the brakes, if they speed excessively, and other driving data points.
This data lets insurers discover exactly who the safer drivers are, the ones less likely to file claims. In the long term, insurers hope to use such data to tailor premiums more precisely to individual drivers. But to get the data, insurers need drivers' consent to install the sensors. Given what I know about digital privacy, and how large corporations store, share, and secure data, I politely declined.
Here's some information to help you figure out if using one of these devices will result in lower (or possibly higher) auto insurance rates, and other things you should know before you make a decision about using one.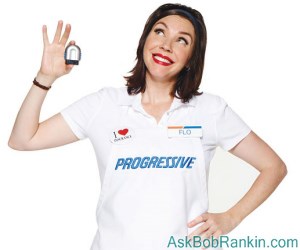 Progressive's Snapshot program provides an average discount of $145/year a month to drivers who install a small device that plugs into the On-Board Diagnostics (OBD) port, which is typically located beneath the dashboard on the driver's side of cars made in 1996 or later. There's also an app you can install on your phone. Both the app and the device measure a variety of factors related to your driving, including the times of day you drive, sudden changes in speed (hard brakes and rapid accelerations) and the amount you drive. It's a bit troubling to me that they also collect "location data... for underwriting purposes." Progressive says most customers will earn a discount, but if the monitoring indicates risky driving that increases the likelihood of being in an accident, you may pay a higher rate at renewal time. Progressive's privacy policy says the company "may share personally identifiable Snapshot data with third parties" including state departments of insurance, and "other service providers who are contractually required to maintain its confidentiality." Unless there's an unfortunate data breach. of course.
State Farm's In-Drive driver monitoring system doesn't use an ODB plugin gadget, instead it relies a "Bluetooth beacon" that sticks to your windshield, and works in conjunction with your smartphone. It offers you an automatic 5% discount with the possibility to save even more on your auto insurance. State Farm says they collect mileage and, in some cases, basic driving characteristics to calculate your discount. The company says they "will only share policyholder information as required by law and as stated in the State Farm Privacy Policy. But the privacy policy allows them to share customer information "within our State Farm family of companies" and "with companies that perform marketing or other services for us." So basically, anyone.
If you use Allstate's Drivewise gadget, you can save 10% off your auto policy when you sign up, and "up to 28%" off your policy every six months for your everyday safe driving. (Not sure how they calculate the "up to" but it's probably based on how well do regarding these criteria: Safe Speeds (below 80 mph), Safe Hours (limit late-night trips), Safe Stops (limit hard braking), and Low Mileage (skip those long trips). Allstate wants to give customers personalized driving feedback to make them safer drivers, and help young drivers develop good driving habits. That may be true, but it also sounds to me that if you work nights, enjoy road trips, or live in areas where wildlife often cross the road, you'll be penalized, even if you're otherwise an excellent driver.
On the up side, Allstate has the least onerous privacy policy, promising that your driving data is viewable only to you, your Allstate agent and customer service representatives. Location data is collected, but is not available to employees servicing your policy.
What Is Tracked and Reported?
All three insurers provide a website and mobile apps through which drivers can get feedback on their driving habits and see where improvements could lead to bigger rewards.
So how many drivers taking the bait? About one-quarter of new Progressive customers and one-third of Allstate customers are consenting to be monitored in exchange for discounts or rewards, reports Fortune magazine. Some of the holdouts may be terrible drivers, but many (myself included) have concerns about privacy. I already have a healthy disdain for the way large companies treat the security of the data they collect, and a nagging suspicion that they're not fully disclosing everything they collect. And despite the best intentions of these corporations, there may be flaws in the mobile apps they provide, which could allow third parties to spy on your driving habits. Those third parties might include your internet service provider, your phone manufacturer, and sketchy developers whose apps are installed on your phone.
So far, most insurers only track how and how far you drive, not where you go and where you park. But such location data is surely of great interest to an insurer. If you habitually drive in high-accident areas or leave your car parked outdoors in high-crime areas, you probably pose a higher risk of loss to an insurer. Many drivers are concerned that location data might find its way into the wrong hands, and affect their rates negatively.
Other Car Monitoring Gadgets
Verizon's Hum system, is a 4G LTE connected car solution aimed at car owners with "dumb cars" -- vehicles that don't have OnStar or in-dash displays. Hum costs $15/month, and compiles data on fuel economy, battery charge level, transmission coolant temperature, and engine error codes. It relays that data to Verizon, and a smartphone app notifies you of any problems that need attention. The app explains what error codes mean, and even provides repair cost estimates. If necessary, Hum will dial an ASE-certified mechanic in a Verizon call center to talk you through complex problems. Hum can also contact emergency services, and track your car via GPS if it's stolen (or just misplaced in a parking lot). Location data, too, is transmitted to Verizon.
Will Verizon share all this data with marketers? The company pinky-swears that it won't, of course. Verizon's master privacy policy page gives details on what data is collected by the Hum device, and refers to the "Information we share" section which states that "Verizon does not sell, license or share information that individually identifies our customers... without the consent of the person whose information will be shared." Verizon has said that Hum customers will receive offers that may be of interest to them, i.e., discounted oil changes or tune-ups. But Verizon does not have to share your phone number with Jiffy Lube in order to make such offers.
FIXD is a $59 sensor device that plugs into your ODB port and claims to give you "a plain English readout of over 7,000 codes that your check engine light gives you." FIXD says you can use this information to avoid getting ripped off at the auto repair shop. The FIXD device communicates with an app on your iPhone or Android smartphone, and does not transmit your driving data to third parties.
All of these "connected car" devices and services track your car's location and other driving data constantly. That's both a security feature and a privacy concern. I would carefully check the privacy policy of any such device before installing it. Even with all the assurances of "not passing on your sensitive information to a third party," can we really trust these companies any more than Facebook to resist the temptation to "monetize" your driving habits and history? And as I mentioned earlier, there are always data breaches.
So how much privacy do drivers really have? Your mobile phone (even a plain old flip phone) has both a wireless radio and GPS that can be used by your mobile service provider to locate you or track your movements. Smartphones keep tabs on your location, and store that history in your Apple, Google or Microsoft account. If you have an E-Z Pass device, your location and speed can be determined by the state or agency that provides it. Maybe privacy really is history.
Your thoughts on this topic are welcome. Do you allow your auto insurance company to monitor your driving? Post your comment or question below...
 

Ask Your Computer or Internet Question



  (Enter your question in the box above.)

---

---

| | |
| --- | --- |
| | Check out other articles in this category: |

| | |
| --- | --- |
| | Link to this article from your site or blog. Just copy and paste from this box: |
This article was posted by Bob Rankin on 3 Jul 2020
---
---
---
There's more reader feedback... See all 30 comments for this article.
Post your Comments, Questions or Suggestions
---
Article information: AskBobRankin -- [AUTO] Trading Privacy for an Insurance Discount? (Posted: 3 Jul 2020)
Source: https://askbobrankin.com/auto_trading_privacy_for_an_insurance_discount.html
Copyright © 2005 - Bob Rankin - All Rights Reserved