Be Careful of "Innovative" Financial Services
| | |
| --- | --- |
| Is there a cyberspace equivalent of Robin Hood, stealing from the rich and giving to the poor? "Fintech" is short for "financial technology," a nebulous term for Internet-enabled new-fangled financial services. Fintech innovations are often couched in terms that imply they will benefit you; but that's not the way it turns out, generally. Read on for the scoop… | |
Who Benefits from Fintech Services?
Yes, the ubiquity of ATMs and the ever-expanding portfolios of money management tasks they can handle are convenient. But they come with fees that most find exorbitant, because they are. Banks are so enamored of highly profitable ATM fees that some now charge a fee if you insist on walking into a branch and dealing with a teller. You may even have to settle for a videoconference with a teller.
Mobile banking apps are very popular among bankers because they reduce costs even further, allowing banks to acquire more customers while avoiding commensurate investments in buildings and staff. But bank customers give them mixed reviews. Elderly or disabled customers, in particular, have difficulty navigating banking apps on phones. Nonetheless, there is an unmistakable push to make mobile apps the "preferred" way to interact with a bank.
Banks' websites, which many find easier to navigate via a desktop browser, may be slower and less fully featured than their mobile app brethren; account data may not be as up-to-date as it is on mobile. Speaking to a live person by phone often requires pressing a score of keys; one key for your preferred language, 8 or 13 to enter your account number, 4 more for a PIN, perhaps 10 more to verify your phone number, and then some more to get to the queue to speak to a live person – who is going to request your account number again and some identity-verification questions before you get to state why you are calling. Obviously, this is not how the bank wants you to communicate with it!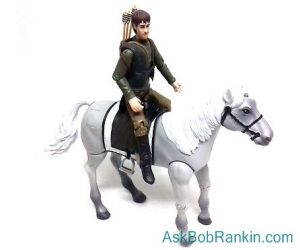 Behind this growing wave of automation that saves banks money at the expense of your time (which has monetary value) has come another breed of fintech services which purports to make money management easier and more profitable to you. But the startup firms behind these new services are just as self-serving and disingenuous as the banks.
Back in 2015, I laughed at the vaporware that was "The Final Card." It was supposed to be a credit/debit card to which you could link other cards, or even link directly to a bank account. The Final Card generated a unique virtual card number for every merchant with whom you used the card. If a given merchant suffered a data breach, you only needed to create a new card number for that merchant. You did not need to supply any other merchants with a new card number. The idea was pretty good, but at the time I thought the people behind it were playing a joke or, worse, collecting email addresses to spam and sell.
Apparently, The Final Card did get off the ground and issue some cards. But in January, 2018, the geniuses behind Final, Inc., got a better offer from Goldman-Sachs and abruptly shut down operations – except the part that collects monthly payments from cardholders, of course. Terms of the acquisition were undisclosed, as was the number of cardholders left in the lurch.
TANSTAAFL
This month, we have the whimsically-named Robinhood.com. "Free, free, free!" is the prominent message on Robinhood's website. "Invest for Free! Invest in stocks, ETFs, options, and cryptocurrencies, all commission-free, right from your phone or desktop." And there's even more free stuff. It offered zero-fee checking and savings accounts that required no minimum balance and, allegedly, would pay 3% interest, an astonishing return compared to the 0.01% to 0.04% paid by big banks.
Robinhood also offered zero-fee access to 75,000 ATMs in stores such as Walgreens, 7-11 and Walmart. This is more ATMs, the company claimed, than the five biggest banks combined. Plus, you could deposit checks via the app, and order a check written and mailed – for no fee. No overdraft fees, either.
But this amazing deal was not available for long – about seven days, in fact. Almost as soon as Robinhood announced its no-fees checking and savings accounts, it withdrew its offer. You see, Robinhood initially assured prospective depositors that their money would be protected by the Securities Investor Protection Corporation (SIPC), a government-mandated nonprofit similar to the Federal Deposit Insurance Corporation (FDIC). But the CEO of the SIPC quickly announced that Robinhood's checking and savings accounts are NOT covered by SIPC insurance.
"Robinhood would be buying securities for its account and sharing a portion of the proceeds with their customers, and that's not what we cover," SIPC CEO Stephen Harbeck told TechCrunch. "I've never seen a single document on this. I haven't been consulted on this."
Robinhood's master plan was to invest deposits in US Treasury securities, pay depositors 3%, and run its business on what was left. That won't work with short-term T-bills, which currently pay less than 3%. Ten-year Treasury Notes are paying around 4.25% so that might work if a 300-employee company like Robinhood gets a lot of depositors.
Robinhood already has a growing business as a stock brokerage, aggressively undercutting the fees charged by Charles Schwab and other discount brokers. Apparently that business was supposed to subsidize the banking business for a while… probably quite a while.
The Rich Get Richer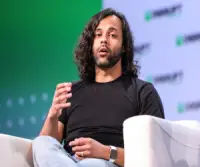 It's hard to understand how a fintech company could not understand what its insurance covers, until you get a look at Robinhood co-CEO Baiju Bhatt, who looks like more like a guy that runs a headshop in Colorado. And yet, Bhatt and co-CEO Vlad Tenev have created a company valued at $6 billion. Robinhood.com was founded in 2013 as a no-fee securities brokerage. It now has over 4 million customers, and claims to have saved them more than $1 billion in commissions. Robinhood.com makes money from interest earned on customers' cash balances and "leveraged lending." How much money does Robinhood make? Don't ask.
Robinhood promises to be back "real soon" with a solution to the insurance problem. You can still leave your email address to get an invitation to open an account when that's possible. Right now, as with Robinhood.com's no-fee cryptocurrency exchange (are you seeing a marketing pattern here?) I suspect it's mainly Millennials and younger people who are doing so; the "free" generations, you might say.
I'm not saying that Robinhood's online banking is a scam. I am saying that you should be careful when considering a significant investment of your hard-earned money in any financial service that exists only in cyberspace, where you are offered something for nothing, or when the promised returns are far outside the norms.
There is a long section of "small print" disclosures at the bottom of Robinhood.com's home page. I suggest you read every one of the 1,350 words there. Your thoughts on this topic are welcome. Post your comment or question below…
 

Ask Your Computer or Internet Question



  (Enter your question in the box above.)

---

---

| | |
| --- | --- |
| | Check out other articles in this category: |

| | |
| --- | --- |
| | Link to this article from your site or blog. Just copy and paste from this box: |
This article was posted by Bob Rankin on 20 Dec 2018
---
---
---
Post your Comments, Questions or Suggestions
---
Article information: AskBobRankin -- Be Careful of "Innovative" Financial Services (Posted: 20 Dec 2018)
Source: https://askbobrankin.com/be_careful_of_innovative_financial_services.html
Copyright © 2005 - Bob Rankin - All Rights Reserved