Free Credit Reports Online (have you checked all FOUR?)
| | |
| --- | --- |
| Just like politicians, cybercriminals never let a crisis go to waste. So it's no surprise that we're seeing scams related to the current pandemic. Add to that, massive and frequent data breaches, and many people are asking how to get free credit reports, so they can check for fraudulent entries. So is it true that you can get FOUR credit reports every year for free? YES! Read on to learn how it's done, how to avoid the potential pitfalls, and pick up some tips on avoiding scams and identity theft... | |
What's The Deal on Free Credit Reports?
The Federal Trade Commission is warning about scams in the age of coronavirus. In short, they recommend that you ignore unsolicited pitches for Covid-related items, and robocalls or emails claiming to be from the CDC or World Health Organization. Going down any of those rabbit holes could lead to fraud, identity theft, and damaging information in your credit files.
Fortunately, there's an easy way to check ALL of your credit reports online, for free. Back in December 2003, the Fair and Accurate Credit Transactions Act (FACT Act) was signed into law, which gives every U.S. consumer the right to receive a copy of their credit report free of charge once a year.
A credit report provides you with all of the information in your credit file, which is maintained by consumer reporting companies Equifax, Experian, Trans Union, and Innovis. This is the information that is provided by them in a consumer report requested by a third party, such as a lender, landlord or insurance company. This information includes mortgage, credit card and loan balances, along with your payment history. A credit report also includes a record of everyone who has received a consumer report about you within a certain period of time.
The new reality is that huge data breaches are occuring on a regular basis. Department stores, insurance companies, banks, and popular websites have been hacked, exposing the personal information of untold millions of consumers to shadowy figures in the online underworld. In 2017, the Equifax credit bureau was hacked, exposing names, addresses, Social Security Numbers, birth dates, and in some cases driver's license data. (See Equifax Takes The Data Breach Cake.)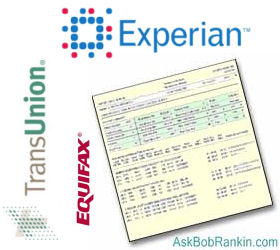 Since then, even larger breaches have occurred. In March 2019, over TWO BILLION customer accounts were compromised, revealing consumer emails, phone numbers, addresses, dates of birth, social media account details, credit scores and mortgage data. In January 2020, a Microsoft customer support database exposed 280 million customer records. Since then, hundreds of millions of consumer records have been breached at Facebook, Instagram, LinkedIn, T-Mobile, Hobby Lobby, GEICO, Experian, Volkswagen, CVS Health, and many other companies. See 2021 Data Breaches - The Worst So Far.
Considering the scale and frequency of the data breaches, the chances that your name, address, phone number, birth date, social security number, and even credit card information might be compromised are pretty high. Those pieces of information are all that's needed for criminals to open fraudulent accounts in your name. That's why I recommend that you look at your credit report at least once a year, to make sure the information contained there is correct. Errors in your credit file could affect your ability to get a mortgage, rent an apartment, or apply for a credit card.
And that's not the worst of it. If you have items appearing on your credit report that you do not recognize, such as consumer loans and store credit cards, it could indicate that identity theft is taking place. (See also: TEN TIPS: Identity Theft Protection)
Credit Reports for Free? Yes!
Credit monitoring services will keep tabs on this for a fee and there are services that offer to supply your credit report for a fee. But really, there's no reason to pay for this information!
U.S. residents can request a free credit report through AnnualCreditReport.com online, by phone or by mail. If you request your annual credit report by phone or mail, it will be mailed within 15 days. However, you can receive a report immediately online. Click on this link to find information on how to request a free annual credit report online, by phone or mail. When requesting your credit reports, you will be asked for your Social Security number and you'll have to answer a few questions pertaining to your credit history. You may need to refer to your mortgage, credit card or loan statements to answer them. This is to ensure that your credit report can be accessed only by you.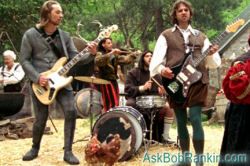 AnnualCreditReport.com was created by the three nationwide consumer credit reporting companies - Equifax, Experian and TransUnion, in accordance with the FACT Act, to provide consumers with the ability to get a free credit report once every 12 months. It's the ONLY service authorized by the three major credit bureaus for this purpose.
I should mention that there is one other credit reporting agency called Innovis. They do not participate at the AnnualCreditReport.com site, but you can get a free credit report once yearly from Innovis at https://www.innovis.com/personal/creditReport. (Canadians: click here for credit report info.)
Here's a practical tip that was pointed out by several readers: Consumers in the USA are entitled to get one free report a year -- from each of the credit bureaus. So you can can actually get up to 4 reports per year. If you request your credit report from a different credit bureau every 3-4 months, you can monitor them more closely, rather than just once a year.
NOTE: Due to the COVID pandemic, free WEEKLY credit reports from Equifax, Experian and TransUnion are available until April 2022. Personally, I wouldn't bother to check my credit reports weekly (or even monthly), but the option is available.
Singing, Dancing and Acting
TIP: Don't confuse your Credit REPORT with your Credit SCORE. Here's info on how to get a
Free Credit Score
, without getting ripped off.
Be aware that when requesting your credit report, you may be presented with offers for additional services, such as your credit score, credit monitoring, or identity theft protection. These are OPTIONAL services. Your credit reports are free, and do not require any payment or credit card information.
This NY Times article The High Cost of a 'Free Credit Report' warns that some websites "...are designed to trick people into taking on overpriced, useless credit monitoring, and they do so by attempting to make it appear as if you're going to get something for free." The article is from 2008, but the information and advice still applies.
Consumer advocates recommend that you freeze your credit report files, to prevent unauthorized access to the data. When you order a freeze on your credit file, no one – including you – can access the credit data in the file without your prior explicit permission. If your credit file is frozen and you want to apply for a loan or new credit account, you will have to make arrangements with the credit reporting used by the lender to permit them access to your credit report. In September 2018, the US Congress passed a law forbidding credit agencies to charge for freezing a credit file. See my article [ALERT] Freeze Your Credit Files For Free.
Credit Report vs. Credit Score
Don't confuse your credit REPORT with your credit SCORE. A credit score (sometimes called a FICO score) is simply a number ranging from 375 to 900, which is derived from the many types of information in a credit file. A credit score is used by a lender to help determine whether a person qualifies for a particular credit card, loan, or service.
Most credit scores estimate the risk a company incurs by lending a person money or providing them with a service –– specifically, the likelihood that the person will make payments on time in the next two to three years. Generally, the higher the score, the less risk the person represents.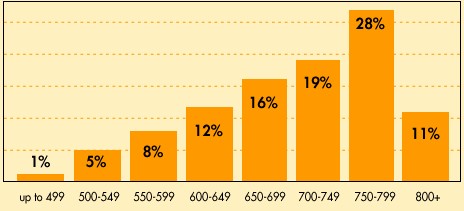 Your credit score may be negatively affected if:
... you've recently paid a bill more than 30 days late


... you've had an account referred to collections


... you have declared bankruptcy


... the amount you owe on an account is close to the credit limit


... you've applied for new credit recently


... you have too many credit card accounts


... you have loans from finance companies (not a bank or mortgage lender)

Only time, and avoiding the things in the list above, will cause your credit score to increase. Some banks and credit card companies will provide your credit score for free, and there are also a few websites where you can get that information as well. See my article How to Get Your Free Credit Score.

Got something to say on the topic of free credit reports or related issues? Post your comment below...
 

Ask Your Computer or Internet Question



  (Enter your question in the box above.)

---

---

| | |
| --- | --- |
| | Check out other articles in this category: |

| | |
| --- | --- |
| | Link to this article from your site or blog. Just copy and paste from this box: |
This article was posted by Bob Rankin on 9 Sep 2021
---
---
---
Post your Comments, Questions or Suggestions
---
Article information: AskBobRankin -- Free Credit Reports Online (have you checked all FOUR?) (Posted: 9 Sep 2021)
Source: https://askbobrankin.com/free_credit_reports_online_have_you_checked_all_four.html
Copyright © 2005 - Bob Rankin - All Rights Reserved