Free Software Is Costing Me Too Much
| | |
| --- | --- |
| Only a few days before writing this article I published another, asking the bold question "Is AVG AntiVirus Malware?" But that was not enough to relieve the full burden of annoyance that weighs upon my spirit. Now I will take to task the entire "freemium" software industry, including a trusted partner whose annual fee I have paid for many years but will not pay again. Read on to learn who I am boycotting and why... | |
Hey Software Developers: Stop the Shenanigans
If you missed my article "AVG AntiVirus is Actually Malware?" you may want to read it for background before continuing here. You're back? Great, now let's talk about the problem with "free" software.
The so-called "freemium" business model was born from the original concept of "shareware." A shareware developer's proposition to users was simple and honest: "Here is my fully functional software. Try it for free. If you like it and plan to keep using it, please send me $X."
Back in the mid 1980s, Jim Knopf and a few others pioneered the shareware concept. He developed a program called PC-File, and distributed it on floppy disks, asking for payment of $25 if users liked the program. Within a few years, he had built a multi-million dollar company, before the Internet was widely used.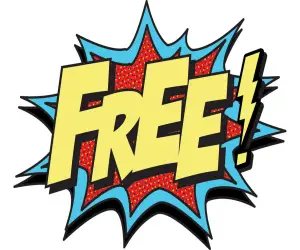 Shareware worked well for a handful of developers, but not well enough for most. Those who did not receive as many dollars as they wished tried various tactics to induce users to part with their money; examples include:
Adding time-outs to their software; a program would stop working after X days until you paid for it..
Crippling certain features in their software and promising to restore full functionality when a user paid.
Omitting certain features entirely; when you clicked to do a thing, up would pop a demand for payment to "upgrade" for that feature.
To be clear, all of these "incentives" are acceptable to me. They occur only when I try to use a "nagware" or "crippleware" or "demoware" program, and do not interfere with any of my other activities. That's fair and polite marketing, to me.
The "freemium" business model often breaks that barrier of common courtesy in most cases today. It sneakily and rudely intrudes upon my activities even when they have nothing to do with the software in question!
All too often, allowing a "freemium" program to reside on my PC is like granting a spoiled 5 year-old brat permission to run through my home scribbling advertisements for his Cub Scout popcorn, lemonade stand, and other entrepreneurial ventures.
The Vaporware Affair
Advanced System Care Pro, (ASC hereafter) developed by iOBit, has been one of my favorite system utilities. I have gladly paid its annual subscription fee for many years; it was well worth the money to me. But I will never pay for or use an IObit product again after my current subscription expires!
ASC has grown increasingly obnoxious in its nagging to buy additional iObit products, or to upgrade ASC further to the "Ultimate" edition. If (for example) I wanted iOBit Uninstaller I would have bought it by now. But ASC keeps telling me there are 29 "toolbars" that are still slowing down my computer. When I click to see the offenders, what I really get is a list of all installed software, not just "toolbars." The list is just what Windows' "Uninstall a program" feature shows, plus urging to install (and buy) iObit Uninstaller.
We users have become conditioned to these unseemly, ill-timed, and often sneaky intrusions upon our time and attention. I have ignored iObit's shenanigans for a long time. The straw that broke this camel's back and prompts my boycott of iObit products appeared in my email inbox.
The deceptive clowns in iObit's marketing department wasted no time on honesty; the email's subject like disingenuously proclaims: ? It's our Private Annual Event & you're invited. ?
No, it isn't a "private event," it's a spam email soliciting the purchase of iObit Uninstaller Pro v8 – before it even exists! That's right, these clowns think I buy things before they're made. Or do they?
I am invited to "pre-order" Uninstaller for the low, low price of "$0.00 (was $29.99)." What is this word salad? As I read it, by clicking the "pre-order" button I am committing to try v8 of Uninstaller free of charge. But that is not the whole offer!
Way down at the bottom of this overwrought marketing blitz – four pages long, each mentioning "$0.00" prominently - is some very tiny print that says, in part: "At the end of the 30-day free period, your credit card or PayPal account will be charged $14.77 automatically…."
That is The Joker level of Evil, iObit! I will have nothing further to do with your dishonest offers, intrusions, or products!
I wrote to press@iobit.com – the "press inquiries" address on iObit.com's "Contact Us" page, expressing my outrage and inviting the company's response. I sent that email on August 13 with a deadline of August 17. As of today, August 28, my email has not been opened, according to email-tracking service Bananatag.com. I infer that iObit also lies when it claims to have a "press relations" department.
For the egregious multiple insults of wasting my time – and that of millions of others whose email addresses you have spammed – I demand an apology. Do not give me any feeble "we are sorry if anyone was offended" nonsense, either! Before replying to this tongue-lashing, read Psychology Today's article, "The Five Ingredients of an Effective Apology" and make sure your reply covers all five bases!
Let's Get Back to Honest Basics
IObit is hardly the only example of "freemium" marketing shenanigans that have become intolerable nuisances and even frauds. I have warned AVG, Avast, Norton, Malwarebytes, and many other firms in other market segments: STOP the shenanigans or I will block all communications from you.
Here's my advice to shareware developers: Return to the simple, honest habits of yesteryear's shareware: "Here is my fully functional software. Try it for free. If you like it and plan to keep using it, please send me $X." Jim Knopf built Buttonware into a highly profitable business using this approach, and he didn't have the Internet to help him market, distribute, or collect payments.
If you must, make your product nagware, or crippleware, or demoware. But vaporware, foistware, scareware, and scamware will have no place on my computer! Do not beg me to buy anywhere except within your own running program. If you do, your software will be scrubbed from my machine and banned forever.
Windows 10 has added many of the features you sell under false pretenses. It is obvious at times that you are just slapping your own interface over Windows features. I am prepared to remove that face and deal with the real things if you keep annoying me and wasting my time-out
I bet a lot of readers are equally fed up, or reached that point long ago. I'd love to hear from you in the comments below.
 

Ask Your Computer or Internet Question



  (Enter your question in the box above.)

---

---

| | |
| --- | --- |
| | Check out other articles in this category: |

| | |
| --- | --- |
| | Link to this article from your site or blog. Just copy and paste from this box: |
This article was posted by Bob Rankin on 28 Aug 2018
---
---
---
There's more reader feedback... See all 55 comments for this article.
Post your Comments, Questions or Suggestions
---
Article information: AskBobRankin -- Free Software Is Costing Me Too Much (Posted: 28 Aug 2018)
Source: https://askbobrankin.com/free_software_is_costing_me_too_much.html
Copyright © 2005 - Bob Rankin - All Rights Reserved