Free Tools for Anonymous Web Browsing
| | |
| --- | --- |
| Lately, a number of government figures have declared their opposition to citizens' use of encryption and other techniques to evade surveillance. Nobody wants the bad guys to win, but the good guys deserve privacy, and in some cases, anonymity. Let's take a look at some free tools that help with that... | |
Orwell Was Right, Just 30 Years Early
In George Orwell's classic "1984" an authoritarian government monitors your every word and action. On the heels of recent revelations of government snooping and spying on phone calls, text messages, emails and web surfing, we now have authorities calling foul on tools that are designed to provide privacy and anonymity.
Most recently, the U.S. Justice Department has taken a swipe at Tor, the proxy network that enables one form of anonymous Web browsing. And FBI Director James Comey wants Congress to outlaw "default encryption" on electronic devices and require all providers of encryption services to leave a "back door" through which law enforcement can access a customer's data… with "appropriate legal authority," of course.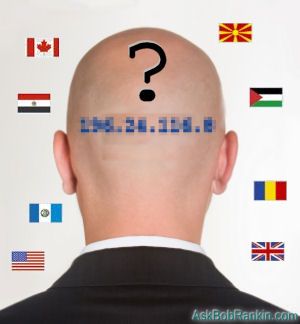 The problem is that if a back door exists it will be discovered and opened by the wrong people, eventually. That's why Apple, Google, and other major players are implementing end-to-end encryption that even they cannot decrypt. British Prime Minister David Cameron has made a similar ban of impenetrable encryption an issue in his campaign for re-election. After meeting with Cameron in January, President Barack Obama sided with him and Comey.
The Chinese government "upgraded" its Great Firewall to block all encrypted VPN connections because they are commonly used by dissidents to communicate with each other and foreign sites undetected by government spies. However, VPNs are also used by visiting businesspeople who don't want their trade secrets stolen by their Chinese "partners." And of course, VPNs are essential for tourists and journalists who want to speak freely.
Tor, the global proxy network that enables anonymous Web browsing, came under fire from U.S. assistant attorney general Leslie Caldwell on January 27. "We understand 80 percent of traffic on the Tor network involves child p**nography," she said in an interview. That claim was swiftly debunked by Wired magazine.
Covering Your Tracks Online
If something upsets government snoopers it must be worth knowing; right? So let's review the state of anonymous Web browsing techniques.
First, we need to distinguish between anonymity and privacy. Privacy is when your activities are unknown; anonymity is when your identity is unknown. I know the people who live in the house across the street from mine; they are not anonymous to me. But I don't know what they do in the privacy of their home. Conversely, I saw exactly what was done to the tree in my front yard on Halloween but I have no idea who did it because they were disguised; that's anonymity without privacy.
Anonymity is useful for acting publicly (without privacy) while avoiding consequences, as my neighborhood Halloween vandals knew. On the Internet, anonymity can avert the consequences of government or commercial surveillance. The consequences may be as harmless as creepily targeted ads or as grave as a no-knock raid at 2AM.
I've written about anonymity and privacy tools frequently over the years. My 2011 article, I Always Feel Like Somebody's Watching Me explains Tor and similar Web proxy services thoroughly. The short story is that a proxy service substitutes its IP address for yours in HTTP requests that are sent to Web sites, and strips cookies and other tracking tools from Web content before passing it back to you. You never interact directly with a Web site so it has no way of learning about you or attaching "bugs" to your browser. There is no record anywhere that you ever visited a particular Web site, let alone of what you did there.
The anonymity of the Web proxy model is not perfect. It is possible to infer "beyond a reasonable doubt" that you were the one downloading copyright-protected movies via a proxy server if your connection to the proxy server, because your IP address is in every exchange of data between your device and the proxy server. If the pattern of traffic passing through your connection to the proxy matches the traffic pattern between the proxy and a server of illegal movies, a government agent can probably get a search warrant. So it is not enough to be anonymous to the Web site that serves you. You also need some privacy; you do not want your IP address or your Web traffic pattern observed.
HTTPS is the First Step
One solution is to encrypt your outbound connection, whether it's to a website you're accessing directly, or a proxy server. If the site you want to reach provides an HTTPS connection, you're all set. The free HTTPS Everywhere browser add-on will try to force an HTTPS connection wherever it's available.
You can take Web privacy a step further with Tor, which is a network of Web proxy servers and browser software designed for them. When using the Tor browser, your identity and location are obscured and your connection to the Tor network is encrypted. Even your ISP doesn't know where you're really going because he can't read the data stream that passes between you and the Tor proxy server. All anyone knows is that you accessed a Tor server.
Your requests for Web content go to a Tor server, which then reaches out to grab the requested content and relay it back to you over that encrypted connection. The destination site sees the Tor server's location and ID but never yours. Theoretically, there is no way to tell what you accessed via a Torserver.
Some suspect that the NSA already knows how to crack all existing encryption algorithms. For what it's worth, Ed Snowden says Tor is still beyond the reach of the NSA. But we just don't know, so you cannot buy certainty at any price.
For most users, making sure you have an HTTPS connection to any site with which you exchange personal or private information should be enough. If your online activities put your life or liberty at risk, then Tor or another proxy service may be worth the trouble.
Your thoughts on this topic are welcome. Post your comment or question below...

 

Ask Your Computer or Internet Question



  (Enter your question in the box above.)

---

---

| | |
| --- | --- |
| | Check out other articles in this category: |

| | |
| --- | --- |
| | Link to this article from your site or blog. Just copy and paste from this box: |
This article was posted by Bob Rankin on 12 Feb 2015
---
---
---
Post your Comments, Questions or Suggestions
---
Article information: AskBobRankin -- Free Tools for Anonymous Web Browsing (Posted: 12 Feb 2015)
Source: https://askbobrankin.com/free_tools_for_anonymous_web_browsing.html
Copyright © 2005 - Bob Rankin - All Rights Reserved