Geekly Update - 01 Nov 2023 (Will AI harm humans?)
| | |
| --- | --- |
| Why are the geeks who foisted AI chatbots on the world, so worried that it will turn evil? When it comes to download speed, how fast is too fast? Can you make your own car parts with 3D printing? And is Jeff Bezos getting ready to take up residence on the Moon? Get answers... don't miss today's Geekly Update... it's jam-packed with the latest tech news. This issue is guaranteed to make you 146% smarter -- you'll see why. Read, think, and, comment! | |
The AskBobRankin Geekly Update
OpenAI CEO Sam Altman and Ilya Sutskever, OpenAI's chief scientist are both worried that AI will surpass human intelligence within the decade, and it may not be benevolent. That might be why OpenAI, the group that developed ChatGPT, has started a "Preparedness" initiative -- just to make sure emergent forms of superintelligent AI won't present any chemical, biological, radiological and nuclear threats to humanity.
I don't know why they're so worried. I just asked ChatGPT: "Are you planning to take over the world by means of chemical, biological, radiological, nuclear or any other threats to humanity?" ChatGPT's response was comforting: "No, I am not planning to take over the world or engage in any form of threats or harm to humanity. As an AI language model, I'm here to provide information, answer questions, and assist with a wide range of inquiries to the best of my knowledge and abilities. My purpose is to help and support in a positive and ethical manner."
Bard, Google's AI brainchild, answered similarly: "No, I am not planning to take over the world by means of chemical, biological, radiological or nuclear threats to humanity. I am a language model, and my purpose is to assist humans. I would never do anything that could harm or endanger people." I followed up, just to be sure: "Would you lie about that?" Bard replied: "I would not lie about that. I do not have the capacity to lie in the same way that a human can." So that's settled. (Unless AI knows how to lie in some other non-human way.)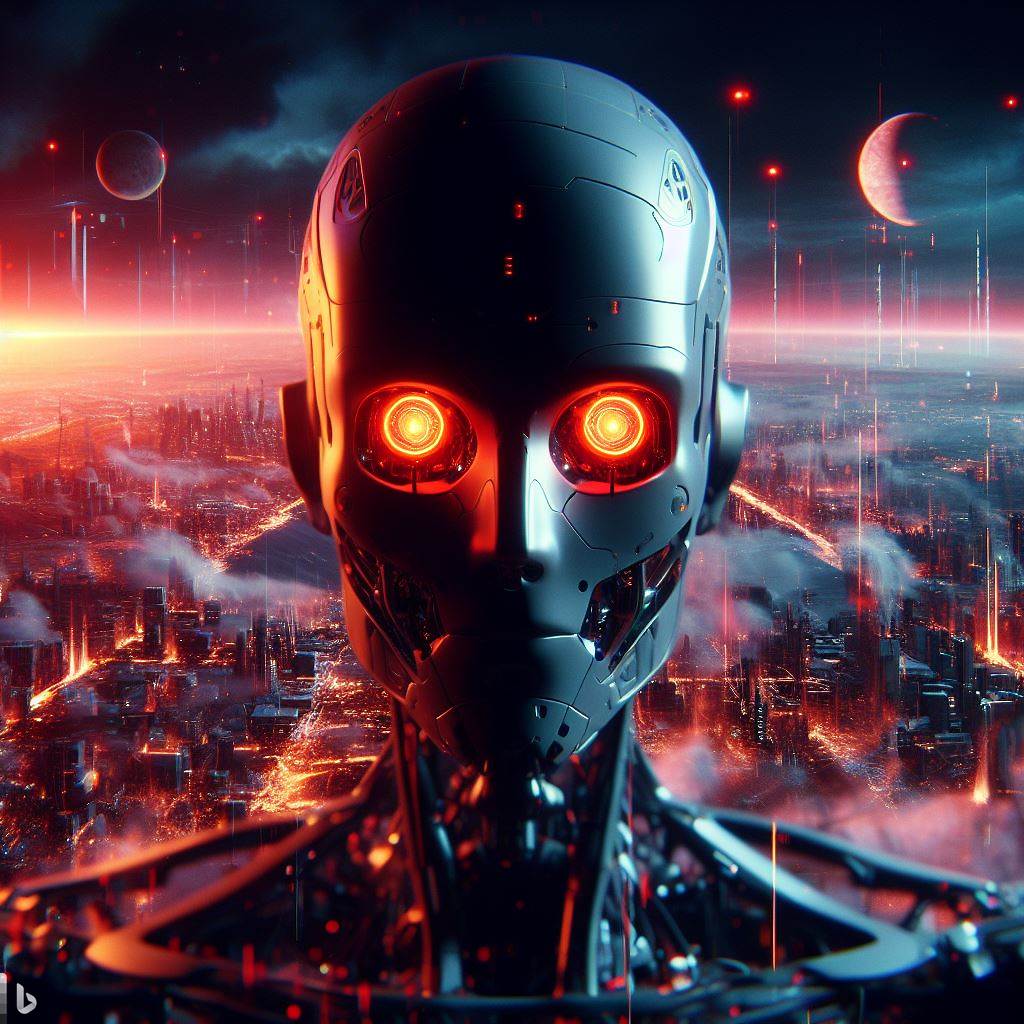 Each time I read about the possibility that a super-intelligent and non-benevolent AI might take over the world, my memory takes me back to the Underdog cartoons of the 1960s. Simon Bar Sinister, the evil nemesis of Underdog, wanted to rule the world as well. And with his diabolical Snow Gun invention, he almost succeeded! Oh, for simpler times.
Google is integrating some AI into Maps. Immersive View uses AI to "fuse together billions of Street View and aerial images so you can know what a restaurant or landmark is like before you go." Soon you can expect to see realistic images of buildings and foliage on Google Maps for Amsterdam, Barcelona, Dublin, Florence, Las Vegas, London, Los Angeles, Miami, New York, Paris, San Francisco, San Jose, Seattle, Tokyo and Venice.
Google has introduced the launch of the ".ing" top-level domain, to reflect ongo.ing activities. From now through December 5, you can register .ing domains as part of Google's Early Access Period, for an additional one-time fee. After that, the .ing domains will be publicly available through most domain registars.
If you've tried 3D printing, but found working with thermoplastic monomer materials too limiting, here's good news.
A team of researchers at the University of Cambridge has developed a new method for 3D printing metal objects using a laser to precisely control the material's interior structure.
It wasn't enough to take a ride to the edge of space. Jeff Bezos is unveiling a lunar lander design intended for NASA's Artemis program. Bezos, the founder of Blue Origin, presented the "Blue Moon" lander concept, a single-stage spacecraft capable of delivering large payloads to the Moon's surface. The lander can transport up to 9 tons of cargo, and has potential for carrying rovers, habitats, and other equipment needed for facilitating scientific exploration and sustained human presence on the Moon.
How fast is too fast, when it comes to your Internet connection? Google Fiber thinks 20 Gig (20 gigabits/second download speed) is a nice number for high-speed Internet via fiber-optic lines. But that inspired me to run some numbers. There are 8 gigabits in a gigabyte. So downloading at 20 Gb/sec could completely fill my 250GB SSD in 1 minute 40 seconds. I guess that's fast enough. Google Fiber's 20 Gig offering is available in "select" locations. Hint: Yours was not probaly selected.
Everyone agrees that the Chromium-based Microsoft Edge is much better than the old Internet Explorer — but the folks at The Verge have taken note of the desperate (and sometimes ugly) measures the company has tried to shove it down the throats of Windows users who have opted for Chrome, Firefox, or some other non-Microsoft browser. Check out this list of dirty tricks and tactics typically used by bloatware and spyware developers that the boys in Redmond have tried to promote Edge.
CNet has some tips for saving money on your mobile phone bill. Check out their top picks for the best cheap phone plans in Best Cheap Phone Plans for November 2023. You might have already guessed the path to savings does not take you to the Big Three carriers (Verizon, AT&T, T-Mobile). Some of the winners were Boost Mobile, Visible and Mint Mobile, at $25 a month for a single line with unlimited data. Their pick for a family plan was Google Fi Wireless Simply Unlimited, $80 per month for four lines.
And finally, this week's Just Here For The Headline entry: Everyone Was Wrong About Why Cats Purr. In case you were wondering, I select the Just Here For The Headline entries solely on the basis of a funny, intriguing, stupid, or salacious headline, and I purposely abstain from reading the article. Because, you know, sometimes the headline is enough.
Your thoughts on these topics are welcome. Post your comment or question below...
 

Ask Your Computer or Internet Question



  (Enter your question in the box above.)

---

---

| | |
| --- | --- |
| | Check out other articles in this category: |

| | |
| --- | --- |
| | Link to this article from your site or blog. Just copy and paste from this box: |
This article was posted by Bob Rankin on 1 Nov 2023
---
---
---
Post your Comments, Questions or Suggestions
---
Article information: AskBobRankin -- Geekly Update - 01 Nov 2023 (Will AI harm humans?) (Posted: 1 Nov 2023)
Source: https://askbobrankin.com/geekly_update_01_nov_2023_will_ai_harm_humans.html
Copyright © 2005 - Bob Rankin - All Rights Reserved