Geekly Update - 22 June 2016
| | |
| --- | --- |
| Can your landlord force you to "like" him on Facebook, or face eviction? How large should the fine be for a telemarketer found guilty of 117 million violations of FTC rules? Can artificial intelligence software create better songs and movies than humans? And what's that big red button for? Today's Geekly Update is jam-packed with the latest tech news. It's *guaranteed* to make you 146% smarter. Read, think and comment! | |
The AskBobRankin Geekly Update
"Like me or leave me," says an addendum to the community rules of the City Park Apartments complex in Salt Lake City, UT. Tenants were furious that the landlord insists they "like" the complex's Facebook page or move out. The new rules also prohibited tenants from posting negative reviews on any public forum. After public outcry, lawyers for the complex backed off, claiming that their rules were poorly worded.
Who's the real bully? Facebook and other social media giants should be held accountable for "bullying" and other problematic content posted by their users, says Gawker Media founder Nick Denton. He made the comment while defending his company's recent loss of a privacy invasion lawsuit to famous wrestler, Hulk Hogan. It's surprising - incredible, actually - to read that a major US-based online publisher is unaware of the difference between an online publisher, like Gawker, and an online platform for publishers, like Facebook. The law of the land is that the latter are not responsible for what's posted by their users. But keep waving that red cape, Nick, while you scramble for the $140 million that Gawker now owes for an egregious violation of Hogan's privacy.
Uber and Lyft, the ride-sharing platforms that are always looking out for the best interests of the totally independent contractors who drive for them, has found a new way to supplement drivers' incomes without paying them a dime: let them deliver groceries for WalMart as well as carry passengers.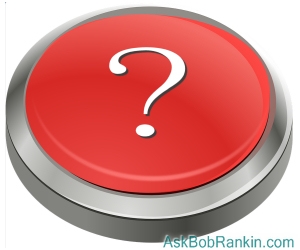 A Utah jury slapped Forrest S. Baker III and his companies with 117 million violations of the FTC's Telemarketing Sales Rules and the popular Do Not Call Registry federal statute. The potential fines add up to nearly $1.9 trillion. That's still not enough, is it?
A Calgary high-school student named Zeel Patel has invented a $7 home test kit that can detect heart disease many times cheaper and faster than traditional lab tests. A paper imbued with various chemicals is immersed in a blood sample; color changes indicate the presence of disease antigens in just minutes, instead of days.
Google researchers have created a "big red button" that can stop an artificial intelligence program in its track should it ever start misbehaving. HAL 9000 could have used one of those.
To really drive a co-worker insane, secretly install the "Squeaky Mouse" app on his/her computer. It plays custom WAV audio files when specified buttons are clicked. Designed as an aid for the visually impaired, it makes a great practical joke as well.
Programmable pills are possible thanks to a new discovery by scientists at the National University of Singapore. Their technique allows multiple medications to be 3D-printed in the form of a single pill. Each layer of medication can be given its own release profile, so one may be released all at once and others over periods of several hours.
Security researcher Justin Shafer alerted software developer Patterson Dental that confidential data about its patients was sitting on the company's anonymous FTP server, the kind that anyone can access, the company "thanked" him with a criminal complaint alleging he exceeded "authorized access limits." The resulting FBI raid is just the first installment of Shafer's "reward."
Your Tumblr account records may be among 65 million spotted for sale on underground online markets. If you have a Tumblr account, change your password, security questions, and any other data that can be changed to keep hackers out of your account. And of course, change your password on any other site where you used the same credentials.
The first ransomware that replicates and distributes itself to other systems it encounters online is making Microsoft and other security experts very, very nervous. Zcryptor may be the Zika virus of malware.
"Lyfe From Flyte" is a magnetically levitated planter that allows houseplants to hover in the air.
A surprising 93% of phishing emails are pushing ransomware now, powerful testimony to the dangerous effectiveness of the ransomware business model. Shields up, everyone!
Sunspring is a short movie written and created entirely by an artificial intelligence program. Ars Technica, which is hosting Sunspring and the documentary of its creation, describes the movie as "strangely moving."
Not to be outdone, Google's Magenta, a machine-learning project, has produced the first song written by an artificial intelligence program. Beginning with knowledge of just four musical notes, Magenta produced a 90-second melody that rivals Nickelback for variety and talent.
Genealogists researching Scottish ancestors will appreciate a new online database of Scottish family histories curated by the National Library of Scotland.
The Net Data Directory is a free, publicly available, searchable database of different sources of data about the Internet. A project of the Berkman Center for Internet & Society at Harvard University, this resource is intended for journalists, researchers, and anyone who wants to know how many cat pictures have passed through Facebook.
Google is teaching its self-driving cars when to honk their horns at pedestrians, and how to honk in a "friendly" manner. That should lull the dimwitted humans into an easy saunter, and then...
"Things your Mom no longer does for you" is how one Silicon Valley venture capitalist describes most of the business plans he sees these days. Among them is this machine that folds your laundry for you.
Zenbo, the latest robot from Japanese electronics giant ASUS, can be a helpmate to everyone. But Zenbo has particular talents that are ideally suited for senior citizen, the company says. For instance, if an elderly person falls, Zenbo can dial up emergency contacts and show them video of what's happening. But Zenbo can't make them do anything about it.
Here come X-ray glasses again! A new digital camera sensor captures both colors and near-infrared radiation. It could enable your smartphone to give you as many cheap thrills as TSA agents get every day.
Have you zuckered anyone lately? WordSpy is a new Web service that monitors online conversations looking for emerging neologisms (new words or uses of a word). If you need to keep up with what your offspring are talking about, WordSpy can clue you in.
Desktop PC sales plummeted even more than expected during the fourth quarter of 2015. New predictions are that PC sales will end up 7.3% lower than the previous year, compared to a previous forecast of a 5.4% decline.
Your thoughts on these topics are welcome. Post your comment or question below...
 

Ask Your Computer or Internet Question



  (Enter your question in the box above.)

---

---

| | |
| --- | --- |
| | Check out other articles in this category: |

| | |
| --- | --- |
| | Link to this article from your site or blog. Just copy and paste from this box: |
This article was posted by Bob Rankin on 22 Jun 2016
---
---
---
Post your Comments, Questions or Suggestions
---
Article information: AskBobRankin -- Geekly Update - 22 June 2016 (Posted: 22 Jun 2016)
Source: https://askbobrankin.com/geekly_update_22_june_2016.html
Copyright © 2005 - Bob Rankin - All Rights Reserved