Geekly Update - 25 Oct 2023 (robots, drones, transhumanism)
| | |
| --- | --- |
| The Geekly Update is back! Can your smartphone detect diabetes? Will this trick slash your streaming bill? Did comedian Richard Pryor inspire an $80 billion scam? Why is Windows 11 slow? And are the robots just pretending to be nice? Get answers... don't miss today's Geekly Update... it's jam-packed with the latest tech news. This issue is guaranteed to make you 146% smarter -- you'll see why. Read, think, and, comment! | |
The AskBobRankin Geekly Update
More than 35 million Americans have type 2 diabetes. The standard way to detect this disease is to travel to a clinic for blood tests and then wait for results. According to a recent study by biotech firm Klick Labs, a 10-second smartphone voice recording may be almost as accurate and give immediate results. Klick's research indicates that type 2 diabetes causes subtle changes in a person's voice, not detectable to the human ear, but software that analyzes voice recordings can pick it up.
Are you ready for a hologram revolution? BBC News reports that Australia's Hologram Zoo is wowing visitors with 50 immersive and lifelike displays that create the illusion of being up close and personal with a lion, elephant, whale, or dinosaur. Visitors can also smell flowers and trees that complement the experience. The hologram show uses new technology that cuts cost dramatically and allows for huge imagery.
I reported in early 2022 that Netflix was planning to crack down on customers who share passwords with friends and family. The company did so, and recently reported that efforts to limit password sharing resulted in 8.8 million new subscribers during the third quarter of 2023. Average revenue per member, however decreased by 1 percent. But Netflix has a fix for that too -- they announced plans to increase prices by 15 to 20 percent.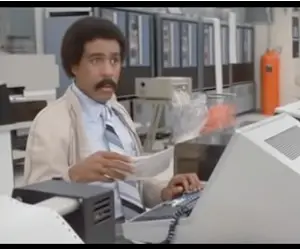 Amazon is expanding the use of robots at fulfillment centers, but they "DEFINITELY" won't be kicking any humans to the curb. A new system called Sequoia includes sorting machines, robotic arms, and Roomba-like mover bots. Amazon says humans are "irreplaceable" and these friendly robot overlords helpers are designed to work alongside carbon-based employees rather than replacing them. The robots will improve worker safety by reducing the need to reach high shelves or squat for heavy items.
"Look, up in the sky... it's blood pressure meds!" Amazon is offering free drone delivery for prescription medications to Amazon Pharmacy customers. This service aims to eliminate the need for customers to visit a physical pharmacy or wait for snail mail delivery, and could reduce the time between ordering and receiving medication to within 60 minutes. The company has rolled out the drugs-by-drone service in College Station, Texas, and plans to expand nationwide in the future.
Microsoft Research is developing a data storage project known as "Project Silica," which allows for the storage of large amounts of data on glass plates. Unlike CD-ROM or DVD discs, which can start to fail in less than a decade, these plates could store several terabytes of data and last for thousands of years without degradation. The data is stored in the glass using three-dimensional pixels called voxels, and cannot be changed once stored. Each small glass plate could store 3,500 movies or 1.75 million songs. But don't get too excited -- Microsoft says the tech is still in its early stages and requires further development before commercial use.
Testimony in the Sam Bankman-Fried trial revealed that FTX executives at the cryptocurrency firm fraudulently siphoned over $8 billion from
customer accounts and spent it on real estate, campaign donations, and even a sports stadium. Nishad Singh told the court that A CODING ERROR HE HELPED CREATE prevented proper accounting and allowed the massive slush fund to accumulate. I'm pretty sure he got the inspiration for this from Richard Pryor's Gus Gorman character in Superman 3. All those fractions of a cent really add up!
A new neurostimulation technology developed at Rice University promises to combine the benefits of deep brain stimulation (DBS) and transcranial magnetic stimulation (TMS) while allowing patients to use it at home. Researchers have developed a "superficial" (small, minimally invasive) wireless device that can be implanted just below the skull and above the protective membrane surrounding the brain, known as the dura mater. FDA-approved clinical trials are planned to assess the device's therapeutic potential for conditions such as depression, obsessive-compulsive disorder, addiction, Alzheimer's, and PTSD. Does anyone smell smoke?
Google has introduced a feature that allows users to create images from text prompts. If you're part of Google's Search Labs program, you can input a query into the search bar, and SGE (Search Generative Experience) will generate a selection of images based on your prompt using AI models. Google emphasizes that images created with SGE will include metadata labels and embedded watermarking to indicate AI generation. It will also refuse to generate photorealistic faces or images involving notable individuals. Other text-to-image generators include Bing Chat and DALL-E.
Ed Bott from ZDNet has some tips on how to slash your video streaming bill without losing the shows you love. "Cord-cutting," Bott laments, "was supposed to be the smart way to free yourself from exorbitant cable bills." But when you tally up the cost of Netflix, Hulu, Yahoo TV, and a few others, you could be paying more than ever. Find out how he cut his total cost of video services in half.
Permission Slip is a mobile app available for iOS and Android, created by Consumer Reports. It helps users take control of their data privacy by allowing them to find out what data companies collect about them. The app aims to empower individuals to understand the information being collected and take action to protect their data. The Permission Slip app will help you to file a request to stop companies selling your personal information, and delete your accounts and associated data.
If you get the feeling your computer is running slower after moving to Windows 11, it may not be your imagination. Toms Hardware reports that BitLocker, a feature in Windows 11 Pro, can significantly reduce the performance of SSD storage drives by up to 45% during write and read processes. The issue arises because the processor is continuously engaged in encrypting and decrypting data on the SSD, affecting system performance. Windows 11 Pro activates BitLocker's software-based encryption during installation without allowing users to opt out. The article gives advise on how to find out if your SSD is affected, and how to turn off Bitlocker. Windows 11 Home is not affected as it does not support BitLocker encryption.
And finally, this week's Just Here For The Headline entry: Marines Test Fire Robot Dog Armed With Rocket Launcher.
Your thoughts on these topics are welcome. Post your comment or question below...
 

Ask Your Computer or Internet Question



  (Enter your question in the box above.)

---

---

| | |
| --- | --- |
| | Check out other articles in this category: |

| | |
| --- | --- |
| | Link to this article from your site or blog. Just copy and paste from this box: |
This article was posted by Bob Rankin on 25 Oct 2023
---
---
---
Post your Comments, Questions or Suggestions
---
Article information: AskBobRankin -- Geekly Update - 25 Oct 2023 (robots, drones, transhumanism) (Posted: 25 Oct 2023)
Source: https://askbobrankin.com/geekly_update_25_oct_2023_robots_drones_transhumanism.html
Copyright © 2005 - Bob Rankin - All Rights Reserved