[MONSTER] Homeland Advanced Recognition Technology
| | |
| --- | --- |
| "There's a monster on the loose! It's got our heads into a noose! And it just sits there, watching…" (Steppenwolf, "Monster/Suicide/America," 1969) The U. S. Department of Homeland Security is pursuing a monstrous vision: a unified data warehouse of everything known, suspected, or merely speculated about every person in the "land of the free," citizen or non-citizen. They call it HART, but you're not going to love it… | |
What is HART?
DHS calls this Big Brother plan HART: Homeland Advanced Recognition Technology. HART is under the aegis of the National Security Agency (NSA). In the NSA's view of things, we are all "persons of interest" because we all have some sort of connection to a foreigner who is within the NSA's lawful purview, however tenuous or flat-out incorrect that connection may actually be. Therefor, the NSA claims authority to collect all the data it can about us, and that is an appalling amount of data.
To make matters worse, DHS plans to tie all of its data together using one of the least reliable forms of identity authentication: face recognition biometric data.
Recently, I wrote, "Facebook is the nosiest neighbor that everyone in the world has ever had." That won't be true for more than five more years if the NSA is permitted to pursue HART. All that Facebook knows about you will become just a subset of the more than 900 structured databases the NSA maintains already. (This figure doesn't count the mountains of unstructured field notes, video and audio recordings, etc., that NSA maintains.)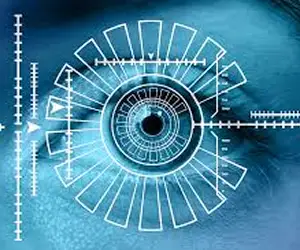 Given Facebook's recent efforts to get users to accept face recognition, it would not surprise me to learn that the NSA is already contracting with the social network to not only gather facial biometric data but also to normalize its collection in the public's mind. And it's not just Mark Zuckerberg who is suspected of selling out his fellow humans.
Amazon is making no secret of its face recognition tech, ominously named "Rekognition." (Seriously, what genius thought it wise to use a "k" that connotes fascism?) Rekognition can try to identify anything, from a waterfall to a space shuttle. It has applications in Amazon's order-picking operation. A face is just another digital object to an artificial intelligence, but attempting to identify people is fraught with peril.
Purportedly a tool to build trust and safety between customers and delivery drivers, Rekognition is being used by local law enforcement agencies to "identify" suspects right now, despite well-documented inaccuracies. Law enforcement subscribers to the "suspect ID" application of Rekognition can upload a facial image to the Rekognition app and it will return potential identifications of the person. (You know, like on the CSI television show, but without the cool sound effects.) Each "match" comes with a percentage purporting to be the probability of the match's accuracy; all very scientific-looking, and all likely snake oil.
Baked-In Bias?
Like all face recognition tech, Rekognition falsely identifies persons of color more often than light-skinned subjects; in fact, the darker the skin the more likely a false positive becomes. This illegal racial bias has civil liberties groups chewing the draperies; they rightly want the use of face recognition by government agents stopped.
Incidentally, this Rekognition app with so much potential for abuse resides on Amazon Web Services, which has been implicated in most large data breaches during the past several years. Sleep well, citizen.
Google has an entire division of staff with security clearances devoted to working on projects with national, state, and local government intelligence agencies. More than 4,000 of Google's 88,000 employees signed an internal petition demanding the company get out of the Defense industry. Dozens of Google employees actually resigned their jobs in protest of what they say is the company's descent into "the business of war," profiting from AI projects such as a Pentagon project intended to make killing by drones more tactically and fiscally effective. Google has announced that it will not seek to renew that contract after this year, and will not pursue Pentagon business in the future.
But what top-secret R&D Google's spook works may or may not be doing for the NSA is something the company and its employees cannot comment upon. Perhaps an Edward Snowden lurks within their ranks, and will enlighten the rest of us.
Big Brother's Little Helpers
It is dead certain that all three tech giants are in bed with government spies; the money involved in such work is too rich for publicly traded corporations to pass up. Amazon Web Services won a $600 million contract in 2013 to provide a secured cloud-based place where the CIA can exchange information with its counterpart agencies in other countries.
DHS' HART will have multi-billion dollar budgets during its development and provide a steady revenue torrent for the foreseeable future. Amazon, Google, and Facebook will vie for their pieces of that yummy pie, no matter how much they really, really wish they could protect your privacy (or at least your shattered delusion of it). Hey, it's just business; don't take it personally!
Airlines and airport operators are at the mercy of the federal government which controls national airspace and interstate commerce. What the TSA wants, it generally gets with the cooperation of these stakeholders, however grudgingly it is given. HART will require physical areas where travelers' faces can be scanned, and the scanning will have to be incorporated into the boarding process. Already, pilot programs are underway to identify such areas and create procedures that yield usable biometric data without disrupting travel too much.
It's not just international air travelers who will get their faces scanned. Customs and
Border Patrol (CBP) agents collect video and still images of everyone they encounter, whether or not the persons are subjects of immigration or other investigations. HART's roadmap includes data collected from local police agencies including every "citizen encounter" an officer records with notebook or body camera.
If you visit The Money Museum in Denver's Federal Reserve Bank, your photo ID will be scanned; this totally unnecessary shakedown has been in place for many years, and will surely become one of the "other sources" of fodder for HART. (Avoid that boring museum, by the way, it's terrible.)
There are cameras everywhere these days. HART's hope is to recruit all of them to be the eyes and ears of the monster that "just sits there, watching." One incentive for local law enforcement to cooperate with HART consists of end-runs around several laws and Constitutional principles.
DHS proposes to exempt from the federal Privacy Act all data that HART collects from "external agencies" such as local police departments. That means the biometric and biographical data that local cops collect about you - including any unsubstantiated speculations they may make about you - would not be made available to you as the Privacy Act requires of federal agencies. Nor would you have the right to request corrections or amendments to your records held by HART. You would not even be entitled to know if HART has anything about you.
Then DHS wants to let every law enforcement agency tap into HART and all the data it holds. It's easy to see how local LEOs could get excited about such a deal, and gladly participate in it. Remember, because of the Privacy Act exemption you don't even have the right to know your local cops are watching you through the eyes of the federal data monster they helped to create.
Is It Getting Cold In Here?
HART will certainly have a chilling effect upon the exercise of First Amendment rights, according to the Electronic Frontier Foundation and every other civil liberties advocacy group. It will deter people from associating with certain other people who are perceived as "persons of interest to the government," mainly non-white and foreign people. It may even stop you from liking the Facebook page of your favorite band or anything else.
The all-seeing eyes of HART are a precursor of a nightmarish "social credit" system like the one China's government began to build in 2012 and plans to complete by 2020. Using comprehensive data on each citizen collected exactly as HART plans to do, China's government assigns to each of its 1.4 billion citizens a social credit score that supposedly reflects his/her "trustworthiness;" not just how far the government can trust him or her, but how far every sector of society should trust him or her!
The Chinese government's social credit system plan arose from the commercial credit scoring system developed by China's answer to Amazon.com, Alibaba.com. Alibaba's credit scoring system is called Sesame Credit, and it works much like the credit scoring agencies here in the USA. But the government is using Sesame Credit to reward its friends and punish its enemies.
Membership in an "illegal organization," as defined by the government, can lower your Sesame Credit score. So can engaging in socially undesirable behavior; rabid fans of K-pop bands who mob airport landing gates when their heroes come to town will see their Sesame Credit scores drop. Data about non-commercial activities is being used to manipulate commercial reputations, with very real and sometimes harsh results.
Housing, educational, and career opportunities can be affected by social credit scores. Freedom to travel can be restricted because a citizen is associated with the wrong people or organizations. There has been talk of barring people from restaurants and other public accommodations based upon their social credit scores.
I wish I could say, "That will never happen here" after reading about HART. But I can't get that 50 year-old Steppenwolf song out of my mind. Your thoughts on this topic are welcome. Post your comment or question below...
 

Ask Your Computer or Internet Question



  (Enter your question in the box above.)

---

---

| | |
| --- | --- |
| | Check out other articles in this category: |

| | |
| --- | --- |
| | Link to this article from your site or blog. Just copy and paste from this box: |
This article was posted by Bob Rankin on 11 Jun 2018
---
---
---
There's more reader feedback... See all 28 comments for this article.
Post your Comments, Questions or Suggestions
---
Article information: AskBobRankin -- [MONSTER] Homeland Advanced Recognition Technology (Posted: 11 Jun 2018)
Source: https://askbobrankin.com/monster_homeland_advanced_recognition_technology.html
Copyright © 2005 - Bob Rankin - All Rights Reserved