Are There Viable Alternatives To Facebook?
| | |
| --- | --- |
| Are you interested in options to escape Facebook's incessant notifications, creepy data mining, and its founder's disdain for common decency, honesty, and ethics? Wouldn't it be nice to just share photos, links, music, and news with family, real friends, and like-minded people without Zuckerberg's surveillance and cajolery? There are some alternative social networking platforms that may suit your needs. Read on for the scoop… | |
Are You Salivating at the Thought of Leaving Facebook?
From the instant you log on to Facebook, you are bombarded with psychological manipulators that would have Pavlov's dog cowering in the corner of the lab, drooling. Ding! Notifications about likes, reactions, comments, stories, ad nauseum, urge you to click on something that leads to another page, another ad, another psych prompt, "suggested" this and that, and down the rabbit hole you go. Facebook has raised the bar for increasing time spent on its site to a high art – or a debased low, if you will.
There are alternatives to most Facebook functions. Some are piecemeal, so you can roll your own social media toolbox if you like. But you'll have to find all the parts - connecting with the people and organizations important to you, messaging your contacts, sharing photos, posting updates, and getting news from others. Facebook is very good at all of those things, and its massive reach makes it easy to connect and communicate with family, friends, business acquaintances, and people you haven't seen for decades. I'm pretty sure that I'd never have reconnected with many friends from high school and college without Facebook. If roll-your-own isn't your thing, I have some all-in-one social networking alternatives for your consideration too. If you go down this road, keep in mind that you will have to rebuild all of those contacts and networks somewhere else.
Google Photos lets you store unlimited pics and videos for free if you are OK with having your images compressed to 16 Mpixels and videos to 1080p. You can always pay https://one.google.com/about to store them at higher resolutions. Google Photos is available on iOS and Android for your mobile needs and contacts. Sharing images or videos with individuals or groups is easy. You can create albums and control who has access to them down to individual contacts, something Facebook does not support very easily.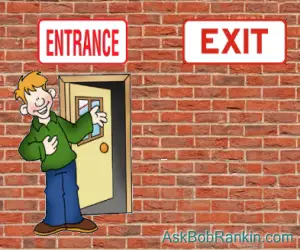 Getting your photos out of Facebook and into Google Photos isn't that hard. My friend Tara Calishain recently posted a great article on ResearchBuzz called "How to Get Your Photos Out of Facebook and Into Somewhere Else" which goes through the steps for downloading the photos from Facebook, and using Google Photo Sync to stash them in Google Photos. One nice additional benefit is that Google Photos uses AI and image recognition to index your images by keyword, so you can search your photo library by keywords, to quickly find all your cat pics and okra recipes.
Snapchat is great for sharing snapshots and video clips in "stories" that last a short time (up to a day). You can share your daily routine or vacation with individuals or groups, or with anyone on Snapchat. Unlike Instagram, Snapchat is not part of Facebook's global surveillance net.
If you use Facebook Messenger, there are quite a few alternatives. Whatsapp is owned by Facebook, so you'll want to steer clear, if your goal is to escape the clutches of that corporate behemoth.
On Android mobile phones, the Messages app can be used for sending and receiving text messages to individuals or groups. Apple's iMessage is great if your entire world consists entirely of iPhone users. It can communicate with Android users, but some of the features don't work across platforms.
You may like Signal the privacy-oriented open-source app for Android, iOS, and desktops including Windows, Mac OS, and Debian-based Linux. It supports one-to-one text messages, group chats, calls, multimedia sharing, and more. Unlike regular SMS, Signal encrypts everything, and you can even set expiry times of up to a week on messages.
For sharing news and other tidbits, Twitter is actually better than Facebook. For all Twitter's many faults, it shares and spreads news faster than anything else. Unlike Facebook, Twitter delivers ALL the items published by the sources you choose to follow. Unless, of course, the Twitter fact-checkers decide to censor your tweet, label it as "potentially harmful, misleading, disputed or unverified", or suspend your account.
There has been quite a bit of controversy of late, accusing Twitter of being heavy-handed or ideologically biased. Parler is a similar platform that doesn't employ fact checkers or "deplatform" users for their views, and has recently surged in popularity. Parler claims about 9 million users.
Groups are a popular feature on Facebook, but you can find similar features at Google Groups, which lets members participate in group discussions, connect with people who have similar interests, email everyone in the group using one email address, and organize meetings and events.
Some Alternative All-in-One Social Networking Platforms
If you want an all-in-one social networking platform, there are several upstarts worth considering. The trick will be getting other people to join you on a new network. But according to a New Yorker article "The Limits of Friendship," your brain can't handle more than 50 close friends, anyway; the rest are acquaintances of varying distance.
MeWe is a privacy-protecting network that claimed about 10 million users as of the end of 2020. It basically has two channels: My World, where you can post things for other MeWe users to see, and Groups, where only contacts can see what each other posts. The interface is similar to Facebook, but unlike Facebook, MeWe has no ads, and does not mine or sell its users' data. Also in contrast to Facebook, Mewe does not manipulate, filter, or change the order of your news feed.
I wrote about Mastodon and members of the Fediverse back in September, 2018. Based upon free open-source software (FOSS) and open communications protocols, FOSSy social networks can be set up and maintained by anyone who has a spare PC to act as a server. Besides Mastodon, which claimed over 1 million users in April, 2018, there are other FOSSY social networking platforms to suit every taste. Visit the Fediverse site to check them out.
Are You Ready to Walk Away?
For many people Facebook is a love/hate relationship. As I mentioned earlier, the massive reach of Facebook (almost 3 billion users) has made it possible for me to reconnect with old friends and schoolmates that I've not seen for 20, 30 or 40 years. None of the other social media tools that have come along since the invention of the Web have been able to do that. Myspace, Orkut, Google Plus, Friendster, SixDegrees, Xanga, Digg, Eons, Ping, Ello, Classmates and dozens of others have failed. Sometimes the privacy issues bother me, but even with a combination of the tools listed here, I would find it hard to replicate what I enjoy now on Facebook.
If you do decide to break ties with Facebook, you'll have to decide what to do with the stuff you've stashed there. This Lifewire article How to Shut Down Your Facebook Account gives advice on whether to deactivate or delete your account, and how to download all of your Facebook data before it's permanently deleted.
I'd like to hear from you! What is it about Facebook that bothers you enough to make you consider leaving, or switching to another social networking service? If you've already done so, how it is working for you? Your thoughts on this topic are welcome. Post your comment or question below…
 

Ask Your Computer or Internet Question



  (Enter your question in the box above.)

---

---

| | |
| --- | --- |
| | Check out other articles in this category: |

| | |
| --- | --- |
| | Link to this article from your site or blog. Just copy and paste from this box: |
This article was posted by Bob Rankin on 5 Jan 2021
---
---
---
There's more reader feedback... See all 31 comments for this article.
Post your Comments, Questions or Suggestions
---
Article information: AskBobRankin -- Are There Viable Alternatives To Facebook? (Posted: 5 Jan 2021)
Source: https://askbobrankin.com/are_there_viable_alternatives_to_facebook.html
Copyright © 2005 - Bob Rankin - All Rights Reserved