Facebook Embraces Privacy and Simplicity (Not)
| | |
| --- | --- |
| Yet another Facebook policy update is coming on January 1. This one, according to the company, is all about reassuring Facebook members that they are in control of their personal data. Reactions to this claim fall into three camps: the skeptics, the paranoid, and the co-conspirators in Facebook's plot to pull the wool over members' eyes. Here's what you need to know... | |
Is Facebook Simplifying Privacy Settings?
In the last group we find The Wall Street Journal, where reporter Reed Albertgotti leads off his Facebook Privacy Makeover article by stating, "Facebook simplified and shortened by two-thirds its description of how it uses data, responding to concerns that users didn't understand its policies."
According to Facebook, the new policy is 2,700 words, down from more than 9,000. You can read the new privacy policy and count the words yourself. But is it really shorter?
In fact, Facebook hasn't shortened its policy, it's merely broken it up and hidden many of the pieces. Throughout the 2,700 word document mentioned above, you will find hyperlinks to other policies that are incorporated by reference into the "Statement of Rights and Responsibilities" (SRR).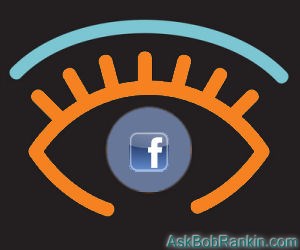 Skeptical UK blogger Sophie Hobson followed all the links that pertain to ordinary Facebook members, pasted the scattered documents together, and ran a word count. The true size of the SRR is over 20,000 words, about one-quarter of a paperback novel.
Then Hobson did the same with the Privacy Basics tutorial that debuted with the policy update. A whopping 500 words are devoted to explaining how members can protect their privacy; one word for every 40 words used to assert Facebook's right to invade it.
Staking Your Claim?
The paranoid are parsing the new SRR into bits that fit their favorite conspiracy theories. A perennial favorite is the following clause which has been in the SRR, unchanged, almost since Facebook acquired its domain name:
By signing up to the social media site, users agree to grant Facebook "a non-exclusive, transferable, sub-licensable, royalty-free, worldwide license to use any IP (Intellectual Property) content that you post on or in connection with Facebook."
Well, obviously that means Facebook plans to sell your identity, your baby's pictures, your home address, and every private message you've ever sent, right? The problem is the vague meaning of the word, "use." Facebook needs the right to use what you put on it in order to do what you want done with it. But the right to use something is not the same as ownership of it, as any renter knows. Facebook cannot sell what it does not own.
Nonetheless, many Facebook users are "immunizing" their pages against misappropriation with a very official-sounding notice that asserts their ownership of their intellectual property under various sections of the United States Code and "the Rome Statute." Perhaps you've seen something like this: "I declare that my rights are attached to all my personal data, drawings, paintings, photos, and texts published on my profile. For commercial use of the foregoing my written consent is required at all times."
Like a magic amulet that wards off evil, this paragraph of pseudo-legalese is supposed to stop Facebook from stealing one's stuff. Actually, it's worthless; by using Facebook you accept its SRR in its entirety, and you cannot unilaterally reject or modify part of it. It's also unnecessary, as explained above.
"Every Move You Make, Every Step You Take..."
It's noteworthy that an image of a mobile phone is used throughout the new tutorial; desktop browsers don't even get a mention, let alone a screenshot. Facebook is very focused on mobile devices and its Facebook App. That has the paranoid even more nervous than the target of Sting's obsession in the haunting 1983 mega-hit Every Breath You Take.
When you install the Facebook app on your mobile device it asks for permission to track your location and movements. This sounds scary, but the purpose is not to build a dossier of your movements for the NSA. (The NSA can jolly well do that without Facebook's help.) The purpose of this tracking is to deliver location-sensitive ads to your device; e.g., a nearby shop that's offering discounts, a restaurant's menu special, happy hour deals at the bar you just passed, and so on.
There's also a component of this location-awareness called Nearby Friends that lets you choose who can see when you're nearby or on the go. It's a reciprocal deal, Facebook friends can only see your location information if they also share theirs with you. You can turn the Nearby Friends feature on or off, and of course, it only applies to mobile devices.
Choices, Choices...
Facebook says it's trying to make it simpler and easier for users to control who has access to their data, who can contact them, and what ads they see. But the one control that users want most "is not technically feasible," according to the company. Facebook is never going to give you a one-click means of opting out of all advertising.
Of course, you ultimately decide if you want to use Facebook or not. Those who do must agree that the benefits outweigh the privacy concerns. I'm in that camp, because Facebook allows me to connect with friends and family in a way that would otherwise be impossible, or at least tedious.
But knowledge is power, so I do recommend that Facebook users pay attention to what, where and how they are sharing information. To access Facebook privacy settings on the desktop, click the nearly-invisible dark blue padlock icon on the right side of the slightly less dark blue bar on the top of your Facebook window. On mobile, click the hamburger icon (three horizontal bars) then scroll almost to the bottom of the page and you'll find Privacy Shortcuts.
There you'll see links for Privacy Basics, Who can See my Stuff?, Who can Contact Me?, and More Settings. Visit each link and adjust your settings as desired. Your thoughts on this topic are welcome. Post your comment or question below...
 

Ask Your Computer or Internet Question



  (Enter your question in the box above.)

---

---

| | |
| --- | --- |
| | Check out other articles in this category: |

| | |
| --- | --- |
| | Link to this article from your site or blog. Just copy and paste from this box: |
This article was posted by Bob Rankin on 12 Dec 2014
---
---
---
Post your Comments, Questions or Suggestions
---
Article information: AskBobRankin -- Facebook Embraces Privacy and Simplicity (Not) (Posted: 12 Dec 2014)
Source: https://askbobrankin.com/facebook_embraces_privacy_and_simplicity_not.html
Copyright © 2005 - Bob Rankin - All Rights Reserved