The New "Unlimited" Data Plans
| | |
| --- | --- |
| Language evolves over time. One of my friends likes to illustrate this point by startling people with, "I used to be gay, but when a certain segment of society took a shine to that word I became joyful to avoid confusion." But what cellular service providers are doing to the word "unlimited" isn't evolution; it's mutation in the B-grade monster movie tradition. Read on for the scoop on so-called unlimited data plans... | |
Understanding the Limits on Unlimited Data
Long ago, all of the major carriers had unlimited talk, text, and data plans that were simple and straightforward. You could talk, text, and use the Internet as much as you wished and as fast as possible for one flat fee per month. Today, that's still true of talk and text. But "unlimited data" has become a lot more complicated.
You can still use as much data as fast as you wish, but it will cost you dearly - more than $10 per gigabyte on AT&T if you exceed the allowance of data included with your base monthly fee. The other carriers have similar penalties for using too much unlimited data. But customers get very upset if their monthly bill is several times larger than expected, so now carriers are limiting the quality of the experience you get, hoping you won't notice any difference worth complaining about.
T-mobile recently announced its 12th "un-carrier" initiative, dubbed T-mobile ONE. That means one price ($40/month per line) and one speed (4G LTE) for all the data you wish. No more guessing how many bytes per month you'll use. No more budget-busting overage charges. No more throttling down to 2G speed (100 to 300 Kbps) when you exceed an arbitrary number of bytes. You can also roll over your unused data to the next month, to use for 12 months, up to a max of 20GB. Sounds great, right?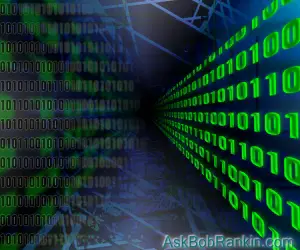 But tethering your computer to your mobile phone's data connection is limited to 2G speed unless you pay an additional $15 per month for every 5GB of data used via tethering. Streaming video from all sources is "optimized" down to standard definitiion - 480p - unless you pay an extra $25 per month. The roughly 3% of T-mobile customers who use more than 26GB of data per month will find their speeds throttled to 2G for the rest of the billing cycle.
I don't know whether most users can tell the difference between 480p and 1080p video on a smartphone's tiny screen. Unless you're one of the data hogs who runs a server on a mobile data connection, the 26GB threshold probably won't affect you. But T-mobile's "unlimited" data plan is limited, no matter what the company says.
Sprint, AT&T and Verizon Data Plans
Sprint's Unlimited Freedom plan costs $60 per month per line ($100 total for two lines). Streaming video is in standard definition and there's no option to buy HD quality. Streaming music maxes out at "extreme quality," or 500 Kbps. Online gaming is limited to 2Mbps. Sprint does not offer rollover data, so use it or lose it.
AT&T's Mobile Share Advantage plan keeps monthly data allowances but has eliminated overage charges. Instead, customers who exceed their monthly data allowances will be throttled down to 128 Kbps, a speed that was state-of-the-art back in 2002. Multiple tiers of data allowances range from 1 to 30 GB and cost $30 to $135 per month, plus $10-$40 per line access fees. Unused data can be rolled over, but it must be used in the next billing cycle. Business customers have even more confusion - er, choices.
Verizon, with its usual disdain for competition, doesn't offer any "unlimited" data plans. (The company stopped offering unlimited data in 2011, so only those customers who were grandfathered in, and have not switched plans since then retain that benefit.) Verizon has five data plans (S-2GB, M-4GB, L-8GB, XL-16GB and XXL-24GB) ranging from $35/month to $110/month. Unused data can be rolled over, but it must be used in the next billing cycle. The S, M and L plans have an optional "Safety Mode" which costs an extra $5/month, and lets you go beyond your data allotment without any penalty fees. But speeds are limited to 128 Kbps while in Safety Mode. There Safety Mode feature is included with the XL and XXL plans at no extra charge, but your data speeds are still throttled.
The Federal Communications Commission is watching "unlimited" data plans closely, but has not yet ruled whether any of them violate its Open Internet rules that prohibit blocking, throttling, and engaging in paid prioritization of traffic. The relevant rule reads, "A person engaged in the provision of broadband internet access service, insofar as such person is so engaged, shall not impair or degrade lawful internet traffic on the basis of internet content, application, or service, or use of a non-harmful device, subject to reasonable network management."
Keeping Them Honest
"Reasonable network management" is what justifies the limits placed on "unlimited" service in the minds of the carriers. Sprint explicitly states that its "data deprioritization" (throttling) will only be "applied during (network) congestion." Congestion is usually localized; one cellular tower may be temporarily overloaded, and throttling the one or two data hogs using it may relieve congestion for all of its users. But temporary congestion does not justify throttling a user for the rest of his/her billing cycle, as all of these plans do.
T-mobile has been dishonest about "optimizing" video, according to research conducted by the Electronic Frontier Foundation. The carrier isn't really compressing 1080p video to 480p, the EFF's researchers discovered last year. Instead, T-mobile throttles HD video streams down to 1.5 Mbps, forcing the streaming service to downshift its feed to 480p.
T-mobile CEO John Legere denied the EFF's throttling charge and, in his typically polite manner, asked on Twitter, "Who the f*** are you, anyway, EFF? Why are you stirring up so much trouble, and who pays you?" But when the EFF asked directly, "Does (T-mobile) alter the video stream in any way, or just limit its bandwidth?" the company's spokespeople were forced to admit to throttling.
This sort of disingenuous shenanigans is exactly what the FCC's Open Internet rules are intended to prevent. We can thank the EFF for keeping a close eye on carriers, and keep the pressure on the FCC to enforce its rules.
Your thoughts on this topic are welcome. Post your comment or question below...
 

Ask Your Computer or Internet Question



  (Enter your question in the box above.)

---

---

| | |
| --- | --- |
| | Check out other articles in this category: |

| | |
| --- | --- |
| | Link to this article from your site or blog. Just copy and paste from this box: |
This article was posted by Bob Rankin on 25 Aug 2016
---
---
---
Post your Comments, Questions or Suggestions
---
Article information: AskBobRankin -- The New "Unlimited" Data Plans (Posted: 25 Aug 2016)
Source: https://askbobrankin.com/the_new_unlimited_data_plans.html
Copyright © 2005 - Bob Rankin - All Rights Reserved