Switching From Windows to Mac
| | |
| --- | --- |
| Devoted fans of Macs and PCs have been in heated debate for years, even before those I'm a Mac, I'm a PC commercials ever appeared. Let's set aside the question of which camp is right and focus on the reasons why some people choose a Mac over a PC, and the major differences between the two operating systems, for the benefit of those who are considering a switch from Windows to a Mac... | |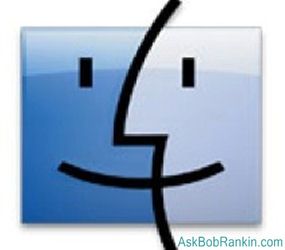 Satisfying A Mac Attack
It's been said that operating systems are like religions, except people feel more strongly about operating systems. But there are several good reasons why a computer user might choose a Mac over a PC. The first and foremost cited by Apple fans is security. Macs are less subject to the endless security threats of viruses, worms, zombies and other forms of malicious code. Some consider this proof of a more secure OS, while others says virus writers are less apt to target Macs because they comprise only five percent of the market. But it really doesn't matter if you are in fact less likely to get zapped by malware, right?
Ease-of-use is another often-cited benefit. The Mac's user-friendliness is apparent in it's bright, inviting, bubble-icon interface. What could be more soothing to a nervous, first-time user than the Mac "Happy Face" icon that appears on start-up? Apple is arguably king of the GUI (graphical user interface), a point which is underscored by Microsoft as each major release of Windows borrows ideas from the Mac interface. Apple also focuses on consistency in the interface, and keeps tighter control over third-party applications so they look, feel and act the same as the ones built into OS X. This makes the learning curve for new programs smaller, since everything works in a predictable way. And you are likely to have a few "wow" moments as you get used to the Mac. It's pretty cool to see your keyboard light up automatically when the room gets dark.
Software installation is also simpler than on a Windows machine. On a PC, programs are installed in various system folders scattered all over the hard drive. On a Mac programs are simply installed into one "Program" folder. This makes uninstalling a no-brainer -- just drag the program's folder to the Trash Can. If you dragged a Windows program's folder into the Recycle Bin to uninstall, your PC would likely throw one major, possibly system crashing, hissy fit. You may find though, that you really don't have to do much software installation. Macs come bundled with many more programs than your typical PC. And as far as peripherals go, (printers, cameras, mp3 players...etc) Macs are known as "True Plug and Play." You can boot up a brand new MacBook, record a video, add a music track and burn it to a CD without adding or configuring anything.
And let's face it... though we hate being shallow, Macs look a lot sexier on top of a desk than your average PC. Mac desktops and MacBook laptops are sleek, colorful and are designed in such a way that there aren't multitudes of cables sticking out from everywhere.
Apples and Oranges: Hardware Differences
If you've used a PC for a while, and are about to jump on the Apple bandwagon, there are some differences in the hardware that you should be aware of. First of all, some Macs have their power key on the keyboard, not the system unit. Look for the button with a vertical line inside a circle to power the Macintosh on or off.
Another of the more obvious differences is with the mouse. I used to tease a Mac-loving friend that his computer had a hoof instead of a mouse, because they only have one button. So how do you right-click to get to a short-cut menu? With a Mac you hold the "Control" button and click. Doing the "Control-click" on the Mac's desktop will bring up a contextual menu where you can change the desktop background, arrange icons, create a new folder and do all the things you could do by right-clicking the mouse on a PC's desktop.
On the Mac keyboard, you'll use the Command/Apple key instead of Ctrl, and the Option key instead of Alt. Also, forget any shortcut key commands that you learned in Windows. Apple's website offers a handy reference guide to the shortcut keys that you can use.
The Mac User Interface
In making the transition from Windows to Mac, you will also have to get used to the software interface. Although there are some similarities to Windows, things work a bit differently or have different names on the Mac. For starters, there's no Start button. The Apple menu icon at the top left of the screen is where to look instead.
Macs have the Dock, which acts a lot like the Taskbar in Windows XP. It shows the user which programs are active, and allows the user to switch between applications. You can auto-hide it as well, just like you can with the Taskbar. On a Mac, you won't see a separate menu bar for every active program. Instead you'll see just one menu bar at the top of the screen, and the commands there change as you switch programs.
For finding files and folders, the Mac does not use the Explorer type interface familiar to Windows users. Instead, it has an organizational view called the Finder which allows a user to navigate, name and arrange files and folders in either graphical, text, or browser view. Windows users will find this hard to get used to, because it lacks the split-panel view where the tree of folders appears on the left and the contents of the selected folder appears on the right.
On a Mac, you use the Trash instead of Recycle Bin, but take note that OS X doesn't remove items from the Trash automatically, like Windows does when deleted files reach a certain age or total size. Click and hold on the Trash icon and select "Empty Trash".
Finding Apple Software
Because Windows is used on over 90 percent of all personal computers, there is a lot of software available for the Windows platform, and Mac users sometimes feel left out when an equivalent version is not available for them. There is still an element of truth to the old saying that Macs are for artists and PCs are for business users. A lot of business applications that you will find in your office simply do not make software for Macs. Your home use however, is another story. Microsoft Office is available for Mac, so you can write letters, balance your budget or crunch numbers to your heart's content.
Macs, though, are pre-eminent when it comes to "artsy-crafty" tasks. OS X offers iLife, which has photo, movie-making and all kinds of multi-media capabilities. And serious designers and artists will tell you that Mac is the only game in town when it comes to high-end graphics software. If you are a serious gamer, take note, there are not as many games written for Macs as there are for PCs, but that's what Playstation is for, right?
Macs come installed with a suite of programs that any PC user will be comfortable with. OS X offers the Safari web browser, but you can also down Internet Explorer or Firefox if you prefer. Basic word processing tasks can be done with Mac's TextEdit, which is similar to Notepad. The built-in email program is called "Mail", and will make you forget all about Outlook Express.
There are a ton of web sites that have downloadable software for Macs. Among the best are Apple's own website and Version Tracker. These days, pretty much any task you want to do on a PC you can do on a Mac. And now that you can run Windows programs on your Mac OS X desktop, or even boot Windows XP on an Intel-based Mac, why worry? Can't we all, Mac and PC fans everywhere, just get along?
Got comments about switching from PC to Mac? Post your thoughts below.
 

Ask Your Computer or Internet Question



  (Enter your question in the box above.)

---

---

| | |
| --- | --- |
| | Check out other articles in this category: |

| | |
| --- | --- |
| | Link to this article from your site or blog. Just copy and paste from this box: |
This article was posted by Bob Rankin on 12 Mar 2007
---
---
---
There's more reader feedback... See all 30 comments for this article.
Post your Comments, Questions or Suggestions
---
Article information: AskBobRankin -- Switching From Windows to Mac (Posted: 12 Mar 2007)
Source: https://askbobrankin.com/switching_from_windows_to_mac.html
Copyright © 2005 - Bob Rankin - All Rights Reserved